The critical triumph of Sydney's theatre year sees The Fantastic Francis Hardy working his magic, curing the sick and giving strength to the weak. His powers are real. Or so he says, and sometimes believes. He can tell you of nights when miracles were conjured as fast as he could place his touch. But that was long ago and his powers are far less reliable these days. More of a mystery now is why his embittered wife and hapless manager still put such faith in him after all that's happened.
Meet the cast and creative team behind the Belvoir production of Brian Friel's Faith Healer.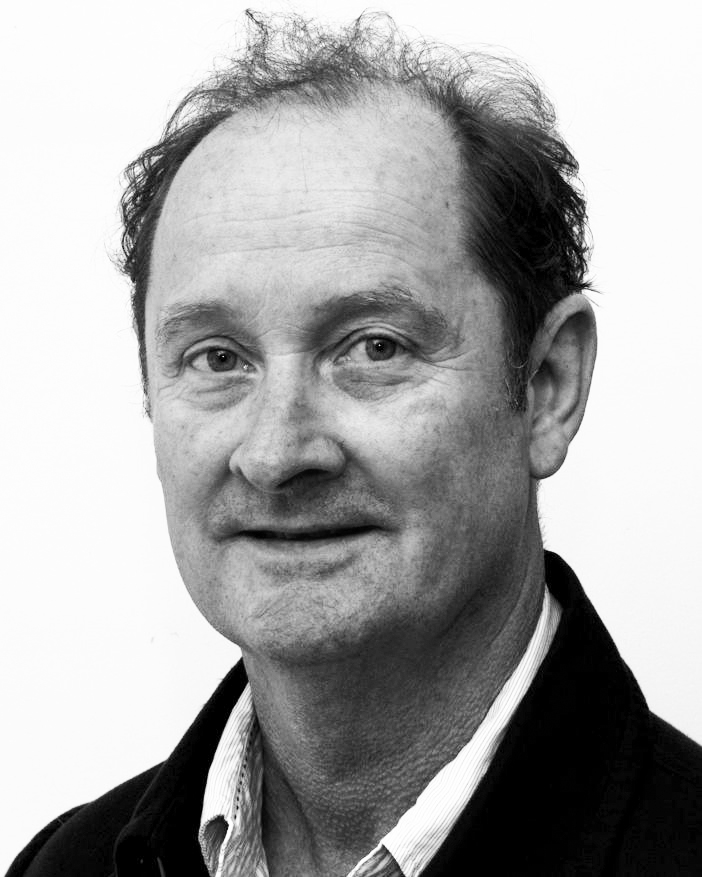 Paul Blackwell's appearances for Melbourne Theatre Company include The Chairs, When the
Rain Stops Falling (Brink Productions) and The Popular Mechanicals (Company B Belvoir). Recent appearances for State Theatre South Australia include Tartuffe, Things I Know To Be True, Eh Joe in the Beckett Triptych, Volpone, and Vere, a co-production with Sydney Theatre Company. Other highlights include Brink Productions' The Aspirations of Daise Morrow and Moliere's The Hypochondriac. For Company B Belvoir productions include Antigone, Ubu, The Underpants, Picasso at the Lapin Agile and Up The Road. For Windmill Performing Arts he has appeared in The Composer is Dead, a co-production with the Adelaide Symphony Orchestra and in The Clockwork Forest, a co-production with Brink. Musical theatre credits include Dusty for The Production Company, South Pacific for Gordon Frost/Adelaide Festival Centre Trust, Jonah and The Venetian Twins for STCSA, and Die Fledermaus for Opera Australia. Film credits include Red Dog, Dr Plonk, Candy, The Quiet Room, Charlie's Country and The Boy Castaways.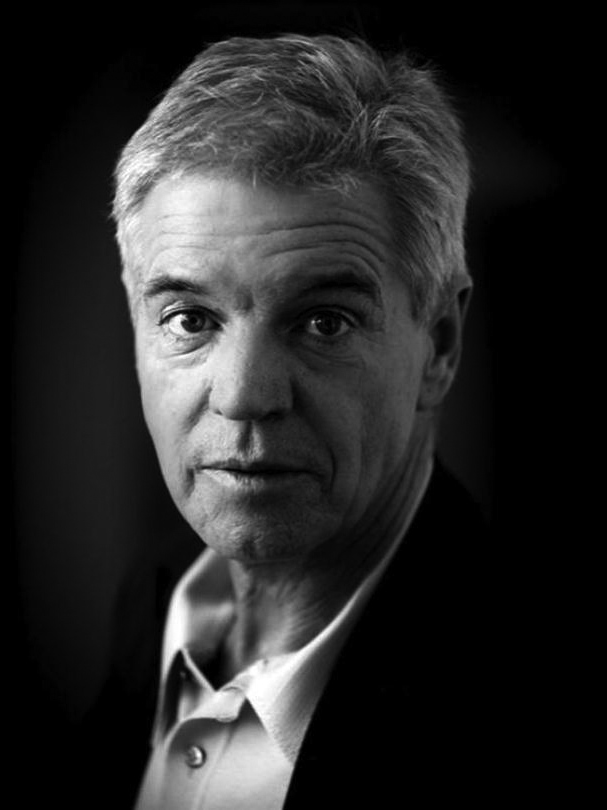 For Melbourne Theatre Company, Colin Friels has starred in Skylight, Endgame and Red. His other theatre credits include Mortido and Death of a Salesman (Belvoir); Hamlet, Zebra, Victory, Copenhagen, The School for Scandal, Macbeth, The Temple (Sydney Theatre Company); Shadow and Splendour, The Cherry Orchard (Royal Queensland Theatre Company); The Incorruptible (Playbox Theatre); and Cloud Nine, Miss Julie, The Bear (Nimrod Theatre Company). Colin's television credits include The Secret Daughter, Jack Irish: Bad Debts, Wild Boys, Killing Time, Bastard Boys, Blackjack, Temptation, My Husband My Killer, The Farm, and Water Rats. His film credits include The Eye of the Storm, A Heartbeat Away, Tomorrow When the War Began, Matching Jack, The Informant, The Nothing Men, Solo and Monkey Grip, amongst many others. Colin received a Helpmann Award for Best Male Actor for Copenhagen, a TV Week Logie Award for Best Actor in Water Rats, an AFI Award for Best Actor in a Television Drama for Water Rats, a Best Actor AFI Award for Malcolm, and a 2016 Sydney Theatre Award for Faith Healer.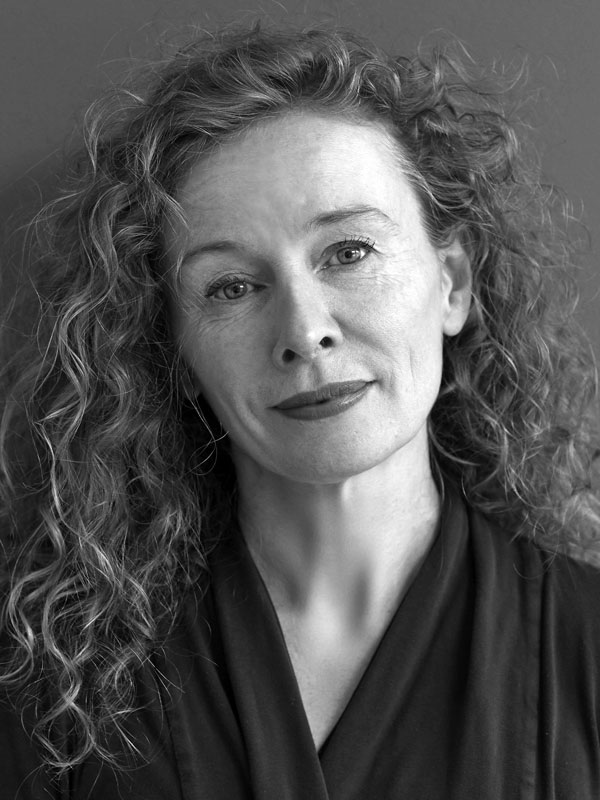 Alison Whyte is one of Australia's most accomplished actors across theatre, film and television. Her recent theatre credits at Melbourne Theatre Company include The Last Man Standing, Summer of the Seventeenth Doll, Clybourne Park and All About My Mother. Other theatre credits include The Testament of Mary, Love and Information, Travelling North (Sydney Theatre Company); Australia Day (Sydney Theatre Company/Melbourne Theatre Company); Rising Water (Black Swan Theatre Company); and The Bloody Chamber, Tartuffe, Eldorado, Optimism (Malthouse Theatre). Television credits include The Kettering Incident, Glitch, The Doctor Blake Mysteries, Miss Fisher's Murder Mysteries, Tangle, Satisfaction, City Homicide, Marshall Law, Sea Change, Good Guys Bad Guys, G.P. and Frontline. Her most recent film was The Dressmaker. Alison is the recipient of numerous awards: a 2016 Sydney Theatre Award for Faith Healer, a Green Room Award and a Helpmann Award in 2010 for Richard lll, and a 2013 Green Room Award for The Bloody Chamber. She has also won an ASTRA Award, two TV Week Silver Logie Awards, and a Green Room Award.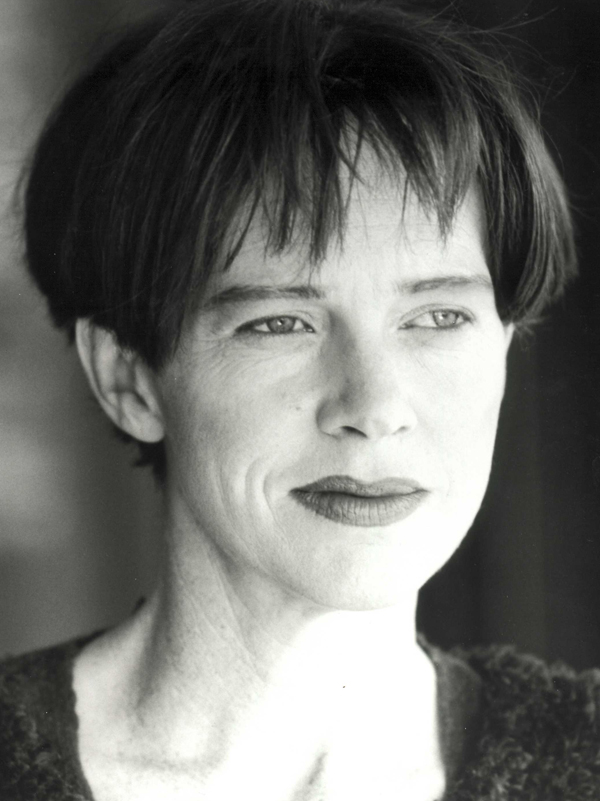 Judy Davis graduated from NIDA in 1977. As an actor, her theatre credits include Hapgood (Ahmanson Theatre, Los Angeles); The Seagull (Belvoir); Hedda Gabler, Victory (Sydney Theatre Company); King Lear, Miss Julie, The Bear, Inside the Island (Nimrod Theatre Company); Insignificance (Royal Court); Visions (Paris Theatre Company); and Piaf (Perth Playhouse). As a director, her productions include Victory, The School for Scandal and Barrymore (Sydney Theatre Company). Judy's extensive film credits include My Brilliant Career, The Dressmaker, The Young and Prodigious T.S. Spivet, The Eye of the Storm, The Break-Up, Marie Antoinette, Swimming Upstream and The Man Who Sued God, amongst many others. Judy has won or been nominated for over 50 awards around the world, including an Emmy, an American Screen Actors Guild Award and a Golden Globe. Judy won two BAFTAs for her performance in My Brilliant Career. She has received two Academy Award nominations and has won an AACTA Award for Best Supporting Actress for her role in The Dressmaker.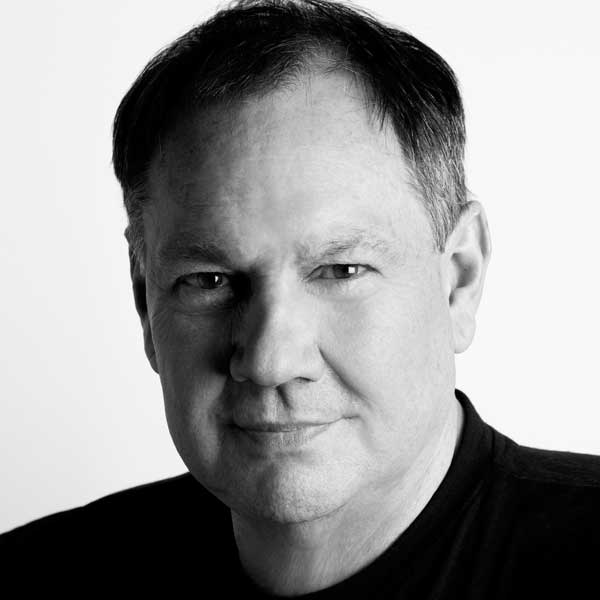 Brian Thomson received an Order of Australia, AM in 2005 for services to the arts and received the 2012 Helpmann Award for La Traviata – the first opera on Sydney Harbour. Other awards include a Tony award for The King And I on Broadway, as well as some Green Room and AFI Awards. He designed Dame Ednas's Glorious Goodbye, Barry Humphries' farewell US tour, Keating! and Shane Warne The Musical. He has worked extensively for all the major theatre companies in Australia, and internationally on musicals, films and opera productions. Operas include La Traviata, Carmen, La Bohème, Bliss, Billy Budd, Voss, Death in Venice, The Eighth Wonder and Sweeney Todd. He was production designer of the cult film classic The Rocky Horror Picture Show, the Sydney 2000 Olympic Games and Melbourne's 2006 Commonwealth Games Closing Ceremonies. Brian also designed Priscilla Queen of the Desert in Australia, on Broadway and London's West End. Most recently, he designed Hugh Jackman's From Broadway to Oz and Priscilla Queen of the Desert on the Norwegian Epic cruise ship.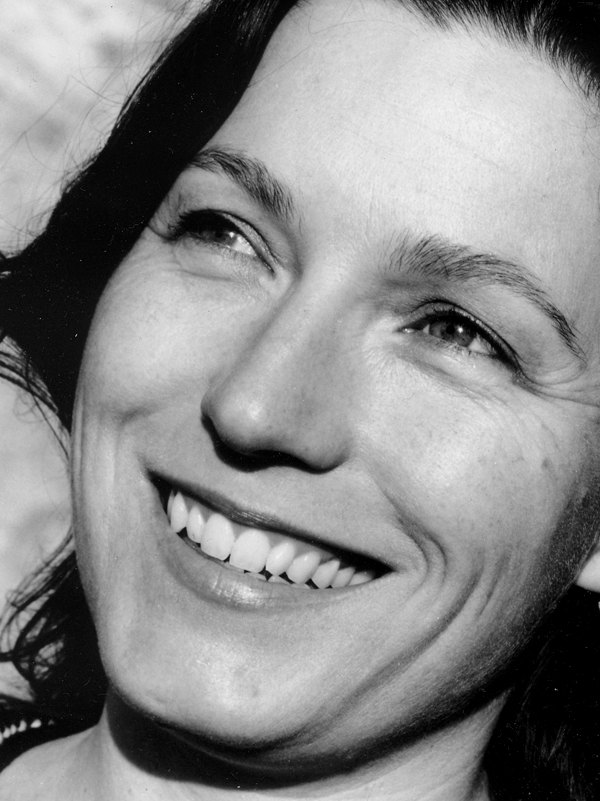 Tess Schofield was awarded an Australian Production Designers Guild Lifetime Achievement for Outstanding Contribution to Design in Australia in 2015. Her costumes have toured internationally and include A Streetcar Named Desire (BAM and Washington), The Secret River (STC and upcoming Adelaide Festival), The Wild Duck (Barbican and European festival tours), Cloudstreet (national and international tours), and The Diary of a Madman (Brooklyn Academy of Music transfer). Tess's opera work includes costumes for Sweeney Todd (ENO/Lyric Opera Chicago), Peter Grimes, La Traviata, Jenufa (Opera Australia). Other theatre projects include The Drover's Wife, Miss Julie, Namatjira (with Big hART), Toy Symphony, As You Like It, The Judas Kiss,The Governor's Family, The Seagull, Night on Bald Mountain and Hamlet (Belvoir); Spring Awakening, Tot Mom, Elling, The Great, Riflemind, A Midsummer Night's Dream, Woman in Mind, Mother Courage and Her Children, Far Away and Victory (Sydney Theatre Company). Tess has received five AFI/AACTA Awards for Best Costume Design
in a Feature Film for, among other films, The Water Diviner, The Sapphires and Spotswood.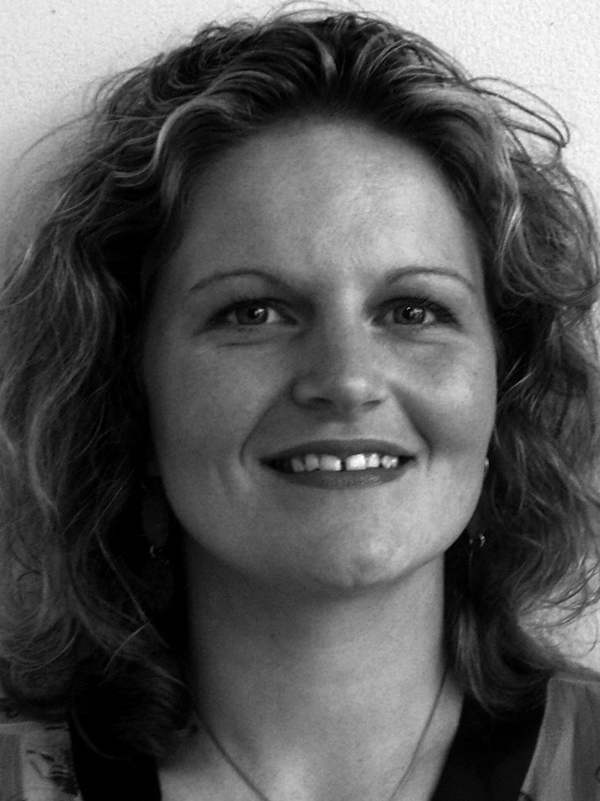 Verity Hampson is a NIDA graduate with over ten years experience as a lighting and projection designer. She has designed over 120 productions, working with some of Australia's most talented directors and choreographers. Recent productions include The Drover's Wife, Ruby's Wish, The Blind Giant is Dancing, Ivanov, Is This Thing On?, Small and Tired,
The Business, That Face and The Gates of Egypt (Belvoir); Hamlet: Prince of Skidmark, After Dinner, Battle of Watreloo, Machinal, Little Mercy and Before/After (Sydney Theatre Company); The Strategic Plan, The Bleeding Tree, The Boys, The Floating World, Angela's Kitchen (Griffin Theatre Company); A Midsummer's Night Dream (Bell Shakespeare); and The Literati (Griffin Theatre Company/Bell Shakespeare). For television, Verity has been a lighting director for the ABC's Live at the Basement and The Roast. She was awarded the Mike Walsh Fellowship in 2012, as well as the 2013 Sydney Theatre Award for Best Mainstage Lighting Design for her work on Machinal at Sydney Theatre Company.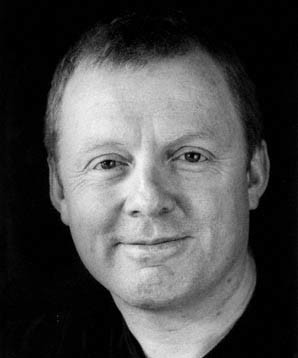 Paul Charlier's theatre credits include Afterlife (National Theatre); Dreams of Violence (Out of Joint); Deuce (Broadway); The Cost of Living (DV8 Physical Theatre); Honour Bound (Sydney Opera House/Malthouse Theatre); Already Elsewhere (Force Majeure); Summer of the Seventeenth Doll, Diary of a Madman, Toy Symphony, The Lieutenant of Inishmore, Buried Child, Aftershocks, Suddenly Last Summer, The Judas Kiss and Hamlet (Belvoir Street Theatre); and Cyrano, Uncle Vanya, Tot Mom, A Streetcar Named Desire, Ying Tong, Victory, The Cherry Orchard, Democracy, Copenhagen (Sydney Theatre Company). He was Composer for the feature films Candy, Last Ride and Suzy & the Simple Man, as well as Music Supervisor for Holding The Man, and Sound Designer and Music Mixer for Paul Kelly – Stories of Me. Paul received Sydney Theatre Awards for Honour Bound, A Streetcar Named Desire and Diary of a Madman, a Helpmann Award for A Streetcar Named Desire and an Australian Screen Sound Guild Award for Paul Kelly – Stories of Me.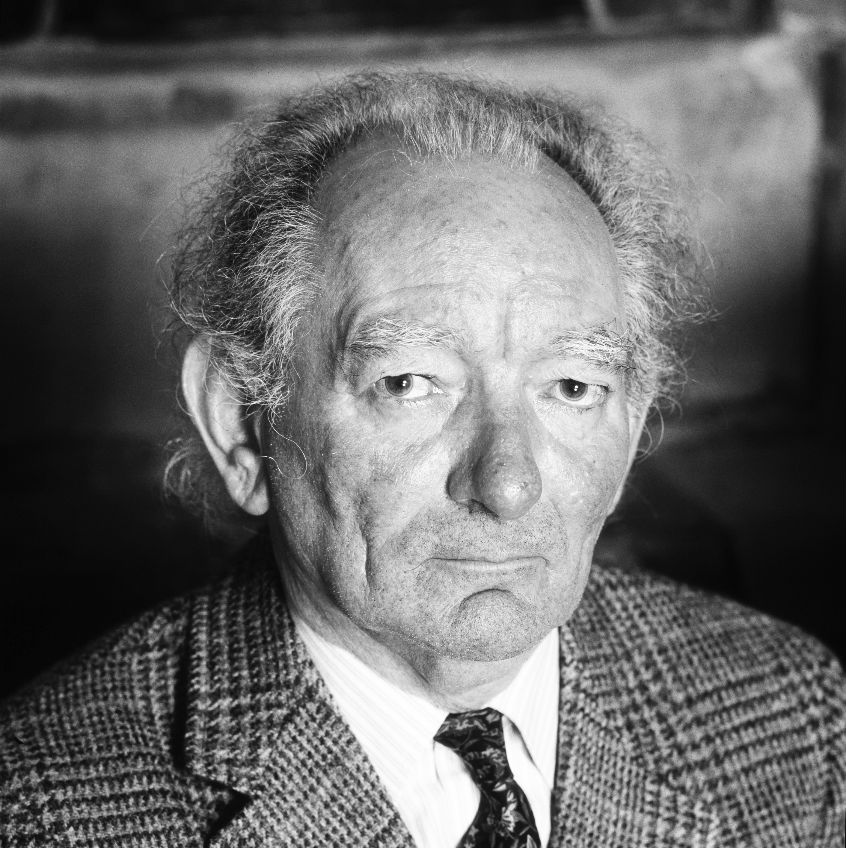 Considered by many to be Ireland's greatest contemporary playwright, Brian Friel's plays include Hedda Gabler (after Ibsen), The Home Place, Three Plays After (Afterplay, The Bear, The Yalta Game), Uncle Vanya (after Chekhov), Give Me Your Answer Do!, Molly Sweeney (New York Drama Critics Circle Award for Best Foreign Play), Wonderful Tennessee, A Month in the Country (after Turgenev), The London Vertigo (Charles Macklin), Dancing at Lughnasa (three Tony Awards including Best Play, New York Drama Critics Circle Award for Best Play, Olivier Award for Best Play), Making History, The Communication Cord, American Welcome, Three Sisters (after Chekhov), Translations, Aristocrats (Evening Standard Award for Best Play, New York Drama Critics Circle Award for Best Foreign Play), Faith Healer and Philadelphia Here I Come! among many others. Brian was a member of Aosdána, the society of Irish artists, the American Academy of Arts and Letters, Companion of Literature, Royal Society of Literature and the Irish Academy of Letters. He was awarded the Ulysses Medal by University College, Dublin.
Published on 28 February 2017