In the lead up to our lavish revival of the 1970s classic, Abigail's Party, we asked some lifestyle experts to help us put together the Perfect 70s Party Guide. In preparation, Trophy Wife Nail Art have created a classic nail design to complete your look.
For this look, the nail shape and length is a classic 70s nail style and the nail art design is a twist on the classic french nail which was very popular at the time. Using tones of brown with a pop of red, this retro tonal archway design is a perfect accompaniment to your prawn cocktail entrée.


70s

ARCHWAY

NAILS
STEP
ONE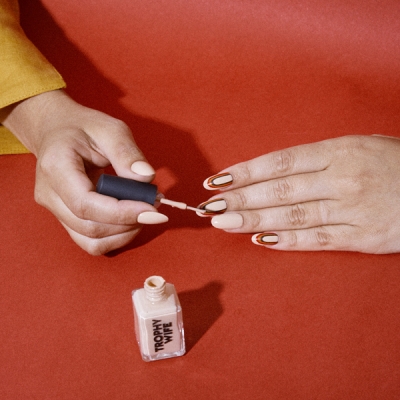 Paint your nails, your favourite shade of nude.



STEP

TWO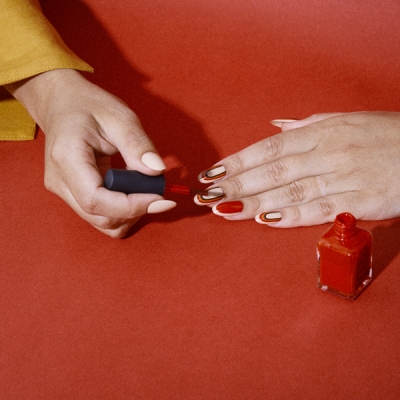 Grab a red nail polish, using the point of the brush to create the round edge, paint down towards the cuticle to create your first archway.



STEP

THREE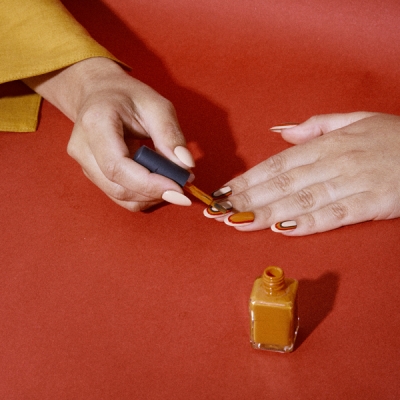 Using an orange polish, repeat step two slightly below the red to create the illusion of a red striped archway.



STEP

FOUR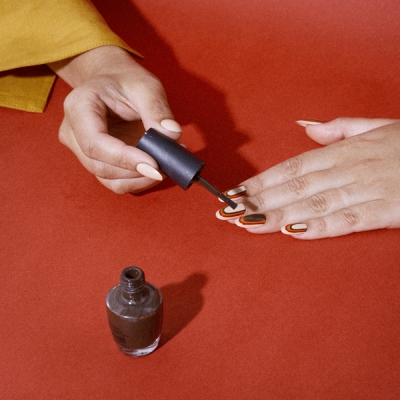 Using a brown polish, repeat step two slightly below the red to create the illusion of an orange striped archway.



STEP

FIVE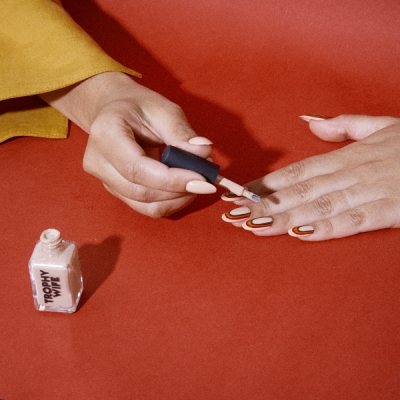 Using the first nude we used in step one, repeat the same steps above to create the final step in our tonal rainbow french. Finish with a coat of clear top coat and you are ready to party.



STEP

SIX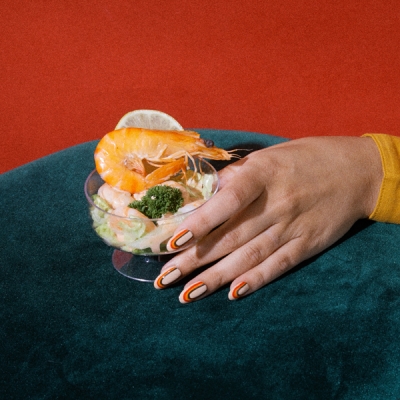 You're ready for your 70s soirée!
Mike Leigh's classic comedy Abigail's Party plays at Southbank Theatre, The Sumner from 17 March.

Nails by Trophy Wife Nail Art
Instagram @trophywifenailart
Website www.trophywife.com.au
Photos by Ryan Wheatley
Instagram @ryanwheatley
Website www.ryanwheatley.com


ABOUT TROPHY WIFE Founded by Nail Artist Chelsea Bagan, Trophy Wife Nail Art is a Nail Art, Makeup & Hair Salon in Melbourne, with pop-up nail bars Australia wide. Learn more on Trophy Wife's website.


Published on 16 March 2018