Ahead of the Australian premiere of Straight White Men, read about the playwright behind this hilarious satire, who the characters are and what happens in the show.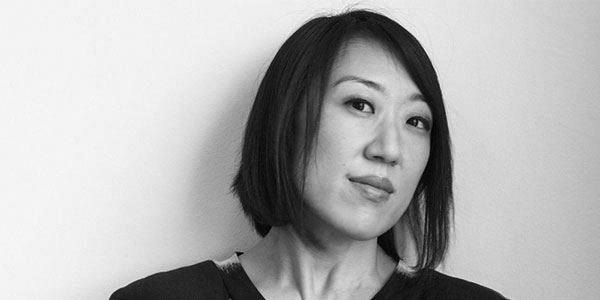 Young Jean Lee is a Korean-American playwright, director and filmmaker. Regarded as one of America's most boundary-pushing playwrights, she has written and directed ten plays that have been produced by her not-for-profit company, Young Jean Lee's Theater Company, of which she is also the Artistic Director. She has toured her work to more than 30 cities around the world. In 2012, she came to Australia to perform her existential cabaret We're Gonna Die at Melbourne Festival. In 2010, her show The Shipment, about the politics of the black identity, was performed as part of Vivid LIVE at the Sydney Opera House.
Lee is known for subverting theatrical structures, and exploring and dissecting themes of race and identity. Lee has said that Straight White Men is her most naturalistic, linear play – but don't get too comfortable; the experimental playwright's motto is 'destroy the audience', and Straight White Men was the result of Lee asking herself, as she does when approaching all her work, 'What is the last thing in the world I would want to do?' Among the hard truths, however, expect plenty of laughs.
Straight White Men was co-commissioned by the Public Theater, the Wexner Center for the Arts at The Ohio State University, Center Theater Group, Steirischer Herbst Festival, Festival d'Automne à Paris, and Les spectacles vivants du Centre Pompidou, and was produced by Young Jean Lee's Theater Company. The play makes its Australian premiere with this MTC production.
Read recent interviews with Young Jean Lee in The Age and The Saturday Paper.
Read Young Jean Lee's full bio on her website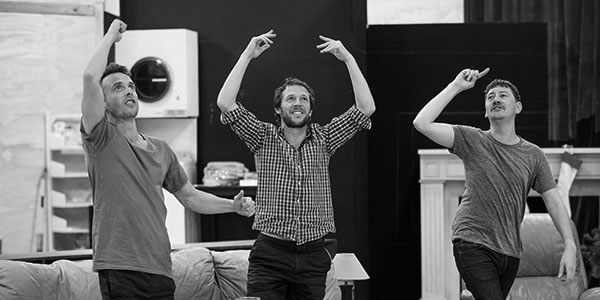 Luke Ryan (Yellow Moon) plays Jake, a recently divorced father who works a corporate job and is perhaps just a little jaded about the state of the world – yet doesn't want to give up the cushy lifestyle he's built for himself.
Hamish Michael (Janet King) plays Drew, the youngest brother; he's a writer, teacher and a self-actualiser, who is working towards his own happiness (with help from his therapist).
Gareth Reeves (Mary: The Making of a Princess) plays Matt, the eldest brother. Matt has moved back in with his elderly father to pay off his college debts. He is remembered as being quite the intelligent social justice warrior in his youth, but seems to have lost that fire and passion in recent times.
John Gaden (Other Desert Cities) plays Ed, the widowed father of the three men. He tries to keep the peace between his sons, and struggles to understand how he and his late wife's teachings about privilege have warped into their sons' current worldviews.
Candy Bowers (But Wait… There's More, Circus Oz) plays the Stagehand-in-Charge. She frames the show and each scene.
In her razor-edged new satire, Young Jean Lee strips back modern stereotypes for a hilarious examination of the luckiest social group in history.
Christmas is for family, and brothers Matt, Jake and Drew gather at their widowed father's house for the usual observances of the holiday season, adding a few rituals of their own, such as playing politically-correct board games. It all seemed to be going alright until something happens to one of the men at the dinner table that sends the others spiralling into confusion. That's when they start to question it all. Between the brotherly trash talk and the Chinese take-out, they wonder, if being a straight white male brings so much privilege, how come things are not working out? Ultimately we are left wondering, as Matt asks his family, how can one really be useful in the world, as a straight, white man?
Ahead of MTC's production, we asked three writers who are not straight, white men what they would do if they were one for a day.
In this first piece, Michelle Law envisions what a typical day may be like, and in the second Bec Shaw considers what she would do if she woke up as a straight, white man.
Steven Oliver coming soon!
Published on 5 May 2016