In 2017 we launched our NEXT STAGE Writers' Program with the goal of better supporting Australian writers.
Funded by the donors and foundations of MTC's Playwrights Giving Circle and MTC, it is the most significant writer and play development program ever undertaken by MTC and is allowing us to provide more opportunities for more writers, with better funding and deeper relationships with the Company.
Golden Shield is the first of the NEXT STAGE commissions to be produced and an astonishing new work from a very bright young talent. Anchuli Felicia King is an incredible multi-disciplinary artist whose work represents the exciting future of contemporary theatre.
Weaving together the political and the personal, issues of communication and translation in a globalised, fractious world and potent dilemmas of the tech-age, Golden Shield is unlike any other play we've come across.
It is a very proud moment to see this NEXT STAGE Original on the Sumner stage and we look forward to sharing more brilliant new Australian works with you in 2020.
Enjoy the show.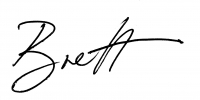 Brett Sheehy AO
Artistic Director & CEO

Virginia Lovett
Executive Director & Co-CEO
Published on 31 July 2019