"I've got a daughter going through VCE this year."
"… are you going mad yet?"
When we sat down with Marina Prior and Jane Turner to talk about their roles in our upcoming production of Jumpy, the conversation quickly turned to their teenage daughters and VCE: Marina's daughter is currently in the thick of her final year, while Jane's daughter completed her study in 2013. So it's no surprise the two actors both relate strongly to the main character in April De Angelis' witty comedy. Jane plays Hilary, mother of a rebellious daughter named Tilly who is also in her final years of school, while Marina has just been cast as Hilary's closest friend and confidante Frances, a woman she describes as a "completely irresponsible, tragic cougar".
"I was just like Hilary," Jane reflected. "I kept saying [to my daughter], 'Maybe you shouldn't go out… so much?' She's such a social person – and I love that about her – but it did make you worry about her studies."
"The script was almost too close to home for me," said Marina. "I got a bit teary-eyed in certain parts. My daughter isn't horrendous like the daughter in Jumpy, but I think there's an element of that character in all teenager girls' relationship with their mothers. It's almost necessary – in order for them to grow up by themselves they have to reject aspects of their mothers, so they can figure out who they are."
When we asked them their thoughts on motherhood, both women smiled warmly – then wryly – as they responded.
"It's beautiful… but hard," Jane said.
"…wonderful, occasionally terrible… necessary!" Marina continued, laughing.
Marina and Jane have worked together before, when Marina made a cameo appearance on Jane Turner, Gina Riley and Magda Szubanski's comedy show Big Girls Blouse.
We're thrilled to have these two accomplished actors bringing both their comedic talents and their experiences of motherhood to the stage for Jumpy in 2015. If this interview was anything to go by, there'll be a lot of laughs in the rehearsal room, and on stage!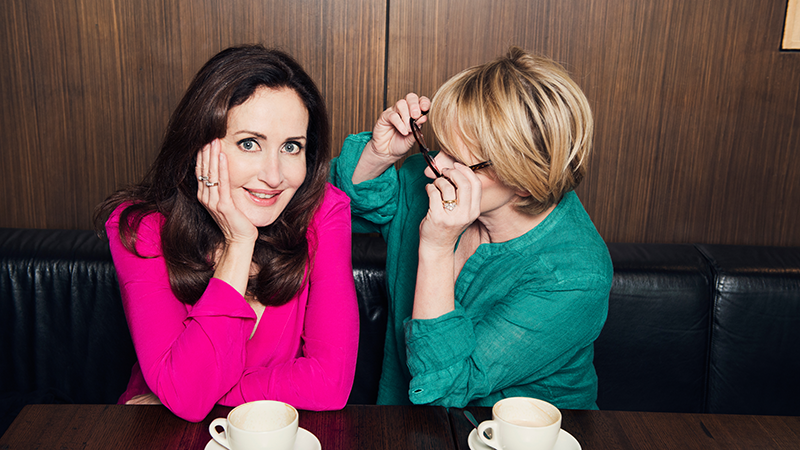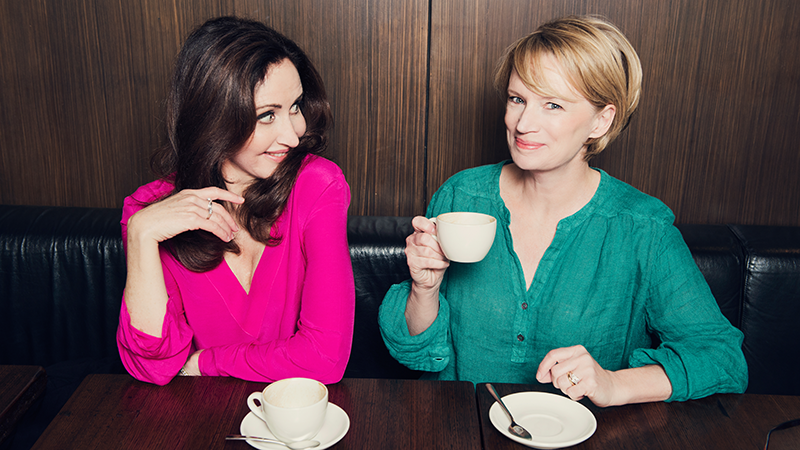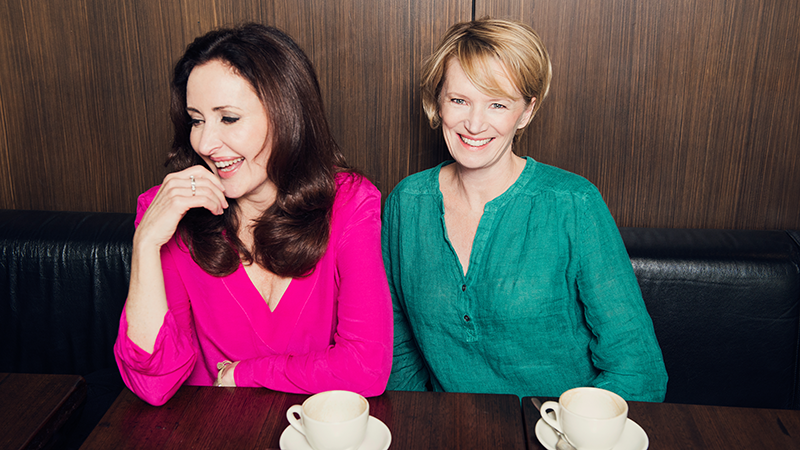 Tickets to the production are currently available with a 7-11 play package, which you can book on our website. Learn more.
To learn more about the production, visit the Jumpy page.
Published on 1 October 2014