When Melbourne Theatre Company Associate Director Dean Bryant assembled his dream cast for Born Yesterday, he didn't realise he was reuniting a cherished character relationship that had parted ways nearly ten years earlier.
Josh Gates was 12 years old when he left Tasmania and headed for Sydney's Capitol Theatre to play the title role in Billy Elliot the Musical. He began rehearsing two months into the Australian run, and spun onto stage four months later as the most revered character for any stage-bound boy his age.
The fickle finger of performing arts fate (and adolescence) meant Josh was replacing one of the original Australian cast members, whose voice started to break two months into his run.
Josh continued playing Billy at Melbourne's Her Majesty's Theatre, where he cemented his passion for the city as Australia's theatre and arts hub.
Richard Piper, an MTC veteran currently celebrating his 30th year with the company, played the role of Josh's father on stage, clocking nearly 500 shows alongside nine different Billys.
'The extraordinary thing about this show was working on stage with a son. You become incredibly close to them,' says Richard, reflecting on his several years playing Jackie Elliot. 'The pride that I felt watching Josh do his stuff, I would literally be crying. I would feel gut-wrenching pride. I was saying, "C'mon, Josh, I want you to show this audience what you can do."'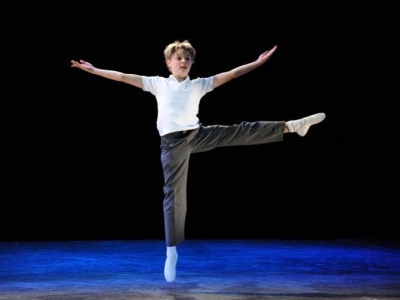 Josh Gates playing Billy Elliot. Photo by James Morgan.

Josh remembers the incredible impact adult actors like Richard (who he affectionately calls Dicky) and Genevieve Lemon, who played Billy's ballet teacher Mrs Wilkinson, had on the young boys' performance. 'Doing scenes with people like Dicky and Gen Lemon always helped us be in the moment, because they're such great actors and you could feel the chemistry that helped push us through.'
'Dicky was always a little bit naughty and would tell me to do cheeky things that would always get an amazing laugh from the audience.'
Josh describes his time playing Billy as a crash course for a 12-year-old in acting, and in being truthful. For a soon-to-be teenager, who was desperate to be on stage, Billy was the ultimate role.
'I was the wrong gender for Annie, and I was too old to play Oliver, so Billy was 'the role'. And it was a Leading Actor in a musical…it felt really important.'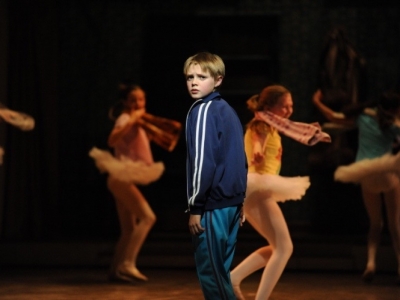 Josh Gates playing Billy Elliot. Photo by James Morgan.

Richard's role as Billy's father also came at an important time in his career and life. It was a chance for the English-born actor to reconnect with his homeland; a place he passionately loved, but politically loathed.
'I left England during the Miner's Strike, because I hated how the miners were treated and I loathed Margaret Thatcher. It was wonderful being able to address that as I did and I felt incredibly close to the role. It was a great time of our lives. We could have run for years.'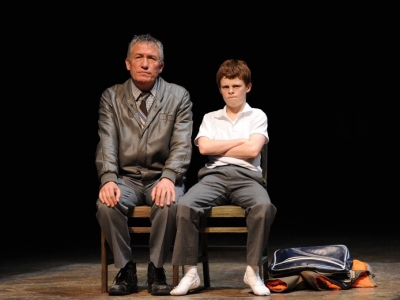 Richard Piper playing Billy's Dad alongside Josh Denier as Billy. Photo by James Morgan.

Josh recalls the final moments of his closing performance, right down to the surge of emotion that welled inside him during the final scene.
'I remember I sat in that place of letting myself go, because Gen or Dicky, or someone had said, "You're going to cry, go with it. Let it flow." They gave me some acting tips, and now, in everything I've done since, I get the same feeling, the exact same feeling [when a show closes].'
The Australian production of Billy Elliot went on to collect seven Helpmann Awards, which set a new record at the time.
'It's still one of the greatest musicals of all time. In the modern cannon, it's the show people still talk about,' says Richard.
Nearly a decade after the final curtain call of Billy Elliot, Richard saw his young cast mate on stage again, this time in Opera Australia's production of My Fair Lady, directed by Julie Andrews.
'Seeing him on stage, I said, "Oh! There's my son! He's six feet tall; dancing, singing and acting brilliantly!" And I still felt proud when I was watching him, thinking, "Bloody great, here we are."'
It's a full circle situation for these friends. Despite their several decade age-gap, both performers have similar dispositions. They both share a passion for the stage and Melbourne's endlessly evolving theatre community.
Working together on Born Yesterday has given Josh the chance to show Richard all the tips and tricks he has taken with him into adulthood as a performer.
'It's the same as always, nothing's changed. Dicky's really cheeky, and I really like that. It makes rehearsals so much fun,' Josh says.
'It's fantastic to watch somebody like me, at Josh's age,' says Richard. 'To say, "This is the stage, and this is our life." We're both on this enormous journey.'
Scanning over a sheet of Richard's theatre credits (the list covers three A4 pages), Josh is overwhelmed with the possibilities of his career.
'Seeing that sheet of paper…I'm so pumped. I will work so hard, and be doing as much as I can to one day have a sheet that big. That's why I moved [to Melbourne] when I was 17, by myself. I just want to create theatre and be in theatre in Melbourne. It's the hub of theatre in Australia, and the world really…to me anyway.'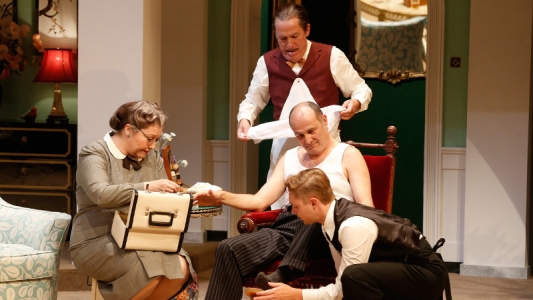 Josh Gates and Richard Piper in Born Yesterday with Russell Dykstra and Heidi Arena.

See Josh Gates and Richard Piper star in the Broadway classic Born Yesterday, playing until 25 February at Southbank Theatre.
Published on 20 February 2017