Set & Costume Designer Tracy Grant Lord connects the classic and contemporary in her designs for A Doll's House, Part 2.
Tracy Grant Lord joined the throes of MTC creatives back in the early '80s, when she crossed the Tasman Sea from New Zealand and started working alongside directors such as Simon Phillips and actors like Sarah Peirse and Pamela Rabe. 'In many ways, I'm a product of MTC,' Grant Lord says warmly.
Having never worked with the Company's Associate Director Sarah Goodes, Grant Lord was thrilled to be offered A Doll's House, Part 2 after her friends Peirse and Rabe raved about Goodes' process working on The Children.
From their earliest discussions about the work in August 2017, Grant Lord knew Goodes would have a clear vision to inform her designs. 'You take the ingredients from the director and you work with that,' she says.
It just so happens that a set of parameters had also been established by the playwright, Lucas Hnath. The author's request for an empty, or partially empty room, and an arena or forum type space was the first consideration Grant Lord had to make. Hnath's directions read: 'The play takes place in a room. It's quite spare. Some chairs, maybe a table, not much else. It ought to feel a touch like a forum. I wouldn't be sad at all if the play were played in the round. And it's crucial there be a door. A very prominent door to the outside.'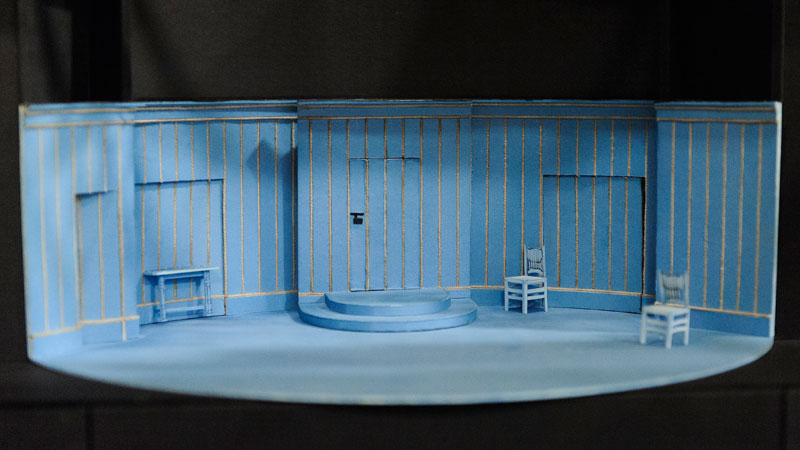 Tracy Grant Lord's set design for A Doll's House, Part 2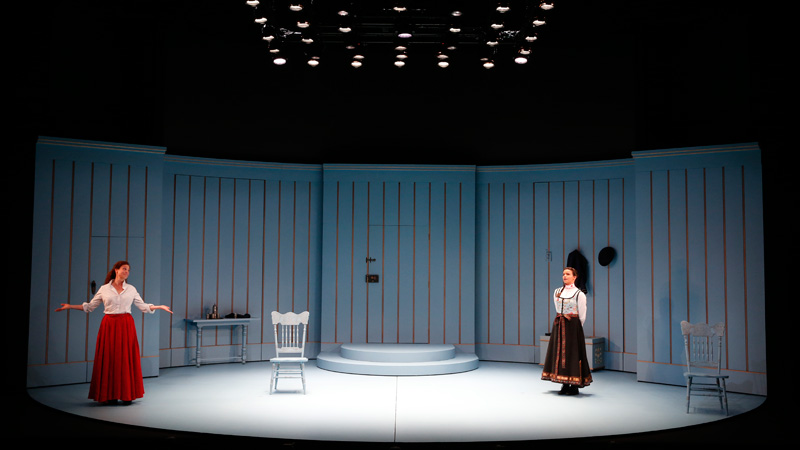 Marta Dusseldorp and Zoe Terakes
It was important to Grant Lord that a Scandinavian aesthetic, both architecturally and geographically, was incorporated into the design. This choice pays homage to Ibsen's original text and helps place the essence of the play's themes – tradition, pride and independence – on stage. Grant Lord also wanted to explore the pressures and expanse of an outer world beyond the walls of the room. She found inspiration for this exterior setting in the paintings of Norwegian artists such as Hans Dahl, who worked in the era of Ibsen, as well as contemporary Scandinavian photographers like Elina Brotherus who specialises in self-portraits and landscapes.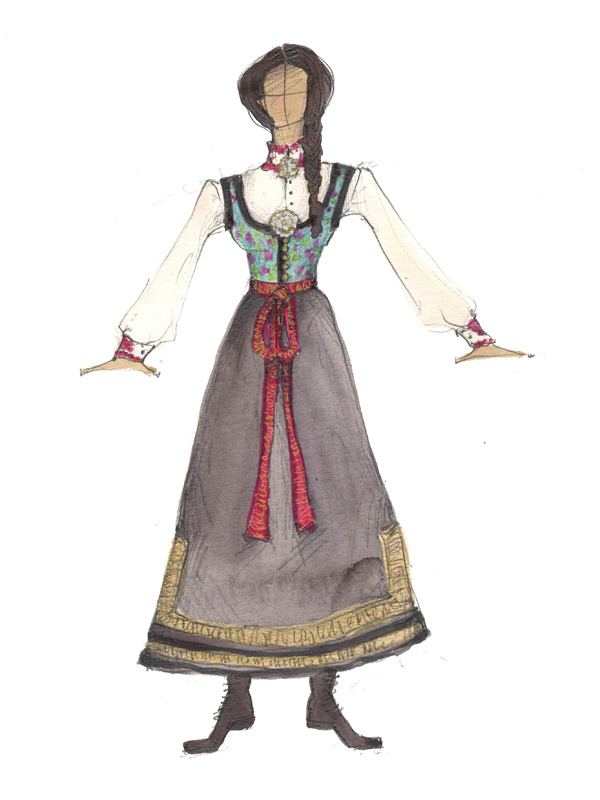 Tracy Grant Lord's costume design for Emmy, played by Zoe Terakes
The play takes place in 1894, but uses colloquial language of the present day. 'It takes the classical form and honours it completely, while still keeping the contemporary voice powerful. I think it will speak to many generations,' Grant Lord says. This juxtaposition of the traditional and contemporary worlds can be found threaded throughout the work from script to design, and there are both intimate and epic themes at play, requiring the design to represent and reflect these various collisions.
Finding the sensibilities that speak to both periods of history is challenging, Grant Lord says. However, it is the finding and planting of these visual clues that keeps her excited by her craft after all these years. 'When it works, it's the best thing.'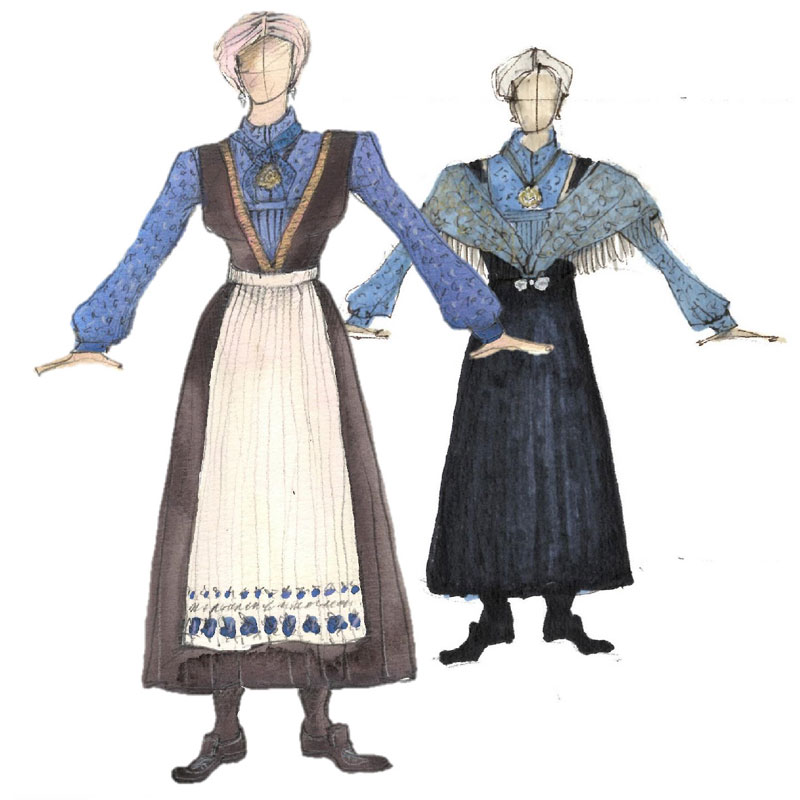 Tracy Grant Lord's costume design for Anne Marie, played by Deidre Rubenstein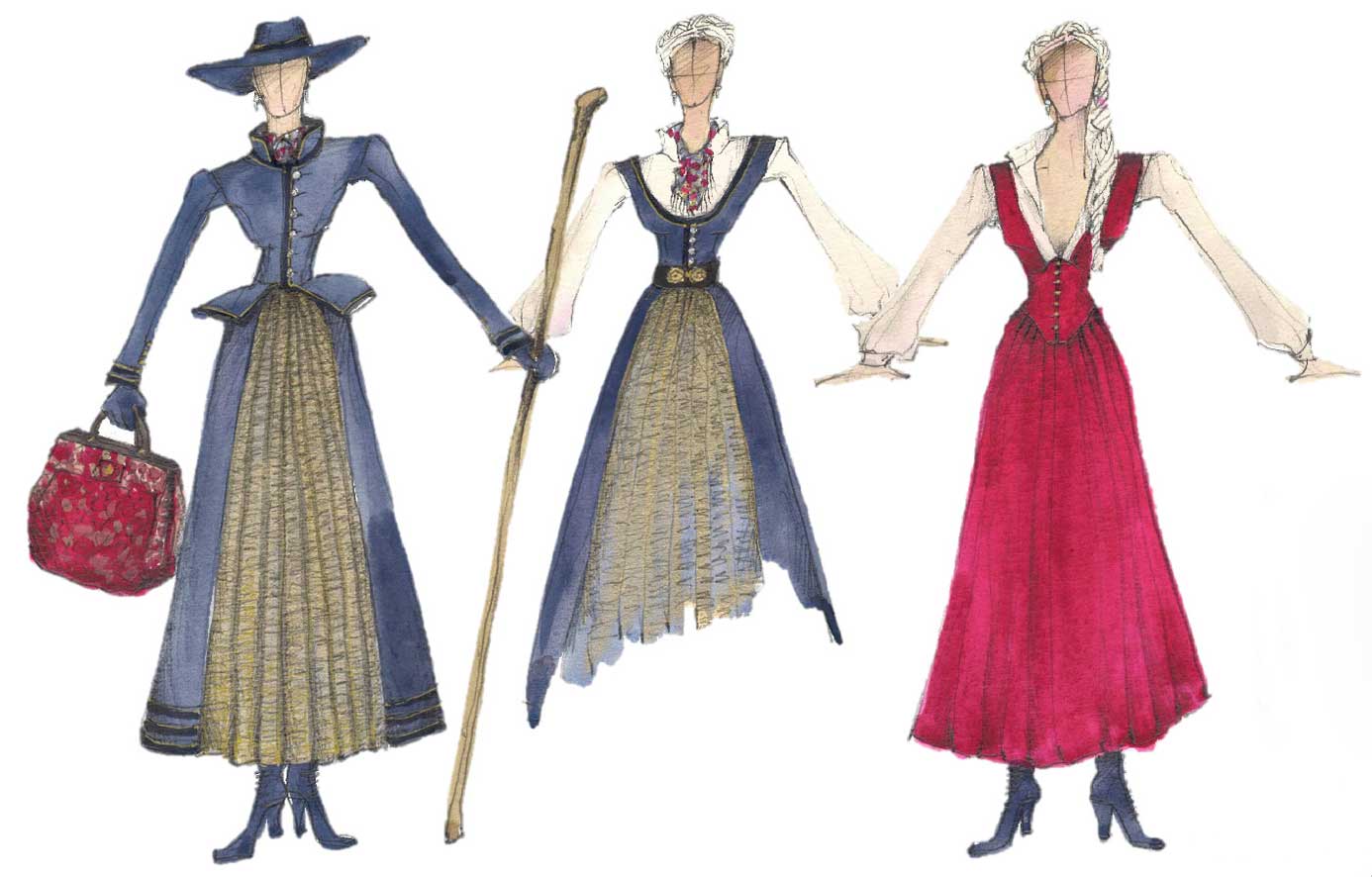 Tracy Grant Lord's costume design for Nora, played by Marta Dusseldorp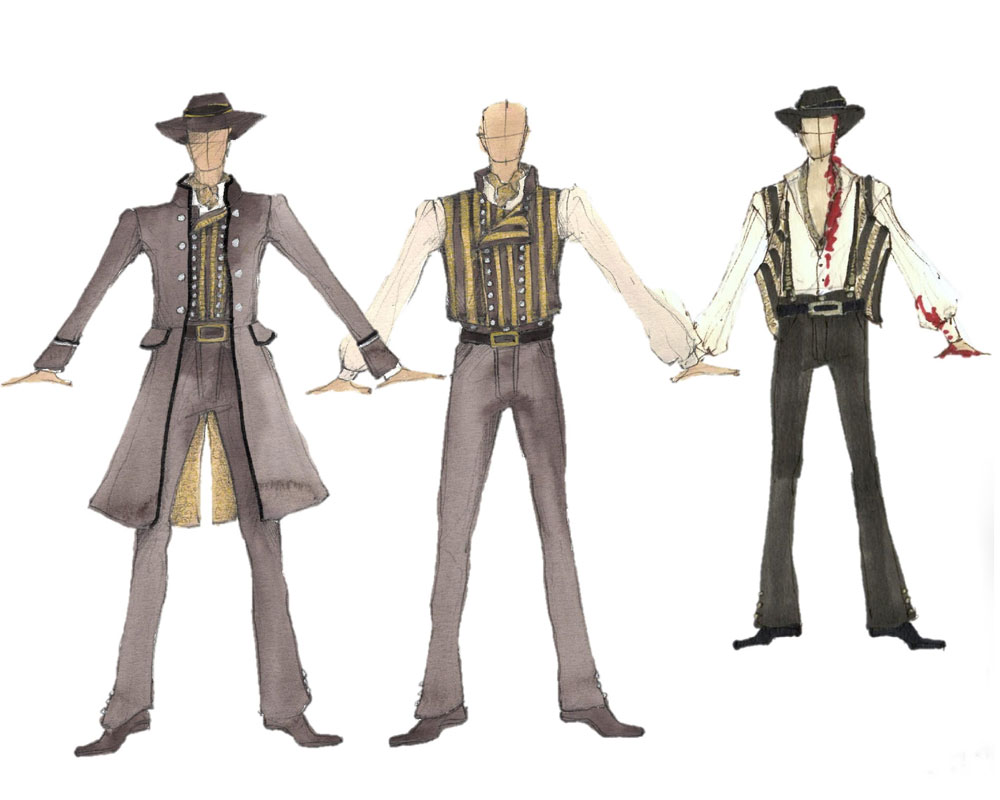 Tracy Grant Lord's costume design for Torvald, played by Greg Stone
A Doll's House, Part 2 is playing at Southbank Theatre from 11 August.
Published on 23 August 2018