Fashion is not something that exists in dresses only. Fashion is in the sky, in the street; fashion has to do with ideas, the way we live, what is happening.
Post-war and post-depression, Australia in the 1950s saw a new high in employment. There was an increase in disposable income and a focus on material goods made with the latest technology.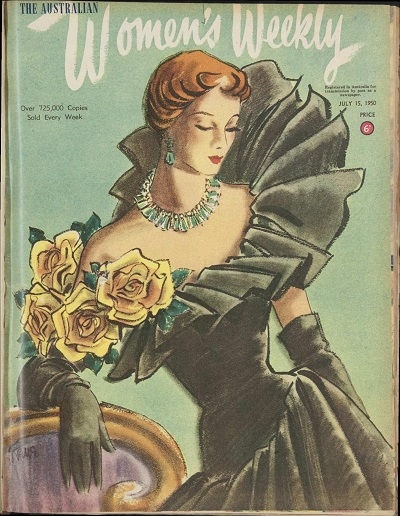 For clothing, the decade introduced synthetic materials such as nylon, polyester and vinyl, which were all easy to wash and dry and did not require ironing or pressing. These features were naturally appealing to those doing all the housework; the ladies.
After running the workforce during the war, as the men arrived home, women were expected to once again become caretakers of the household. Feelings of oppression and inequality began to rise. However, when it came to fashion, anyone, regardless of gender, was able to show personality and individuality. The perfect evening wear was of significant social importance.
Australia, like the rest of the world, took its cue from overseas with a particular interest in Hollywood stars. Grace Kelly's small waist was shown-off with full skirts while Audrey Hepburn's figure was hugged by pencil skirts. Marilyn Monroe brought bust-accentuating dresses into the forefront and heeled shoes were introduced in the early 50s, made famous by the stars. These ideas were all replicated in Australian society.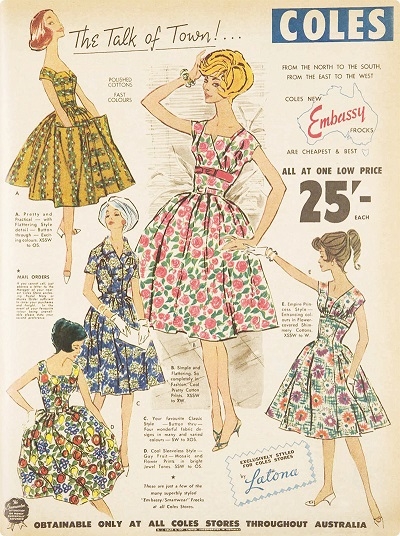 Department stores, like David Jones, had been around for a century but were still very much integrated into the way Australian's shopped. In terms of fashion, department stores were actually in decline during the 1950s due to the success of specialist stores that made unique dresses. The one-of-kind model dresses featured in Ladies in Black, designed for the production by Gabriela Tylesova, reflect this growing need to stand out.
Fashion in the 50s gave expression to the oppressed, an important consideration when staging a show about women from the decade; especially those selling clothing.
The new musical about the women of Goodes' Department store, Ladies in Black, plays at Southbank Theatre until 27 February 2016.
Published on 2 February 2016