At MTC we are passionate about Australian stories, be they modern masterpieces or brand new plays fresh off the page. In our 2020 season new works dominate, but there was one classic we couldn't go past, especially as its revival marks a particularly special milestone.

In his 50th year as a playwright, we celebrate David Williamson's incredible career and achievements as a writer with this new production of Emerald City – one of his finest plays and an undeniable Australian classic.

As the 21st century seems to careen again into the Greed is Good world of self-interest, self-obsession, consumerism and real estate dreams so pervasive in the 1980s, there is no better time to re-visit this classic play. Set at the height of the 80s pandemic of wealth accumulation at all costs, Emerald City takes the blowtorch to one of our most visible signs of money vs humanity – the wrestle between art and commercialism. This high-velocity dramedy, full of Williamson wit and zingers, uses of course its infamous backdrop of Sydney/Melbourne rivalry to land its exploration of seduction by wealth, beauty and a gorgeous harbour view. But more broadly, its revival in 2020 asks whether we ever really left behind the Greed is Good years of the 80s.
Please do read both David's essay in this programme and that of director Sam Strong, who each write so eloquently about Emerald City's themes and about David's astonishing career. David is revered around the country as one of our most popular dramatists, and his prolific output and critical success have long secured his place in the literary canon.

As the production's director, Sam has assembled a team of exceptional creative minds for this MTC & Queensland Theatre co-production and we welcome them to Southbank Theatre following a stellar season in Brisbane.

Enjoy the show.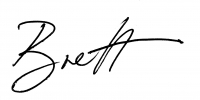 Brett Sheehy AO
Artistic Director & CEO

Virginia Lovett
Executive Director & Co-CEO
Published on 28 February 2020