We are thrilled to welcome Virginia Gay back to MTC and to premiere her adaptation of this classic text. This fresh take and 21st century update on Cyrano de Bergerac is guaranteed to fill you with joy, hope and love.
Joining Virginia onstage is a wonderful ensemble– Holly Austin, Robin Goldsworthy, Milo Hartill, Claude Jabbour and Tuuli Narkle – all led by director and former MTC Associate Artistic Director Sarah Goodes. Backed by a cracking creative team, we're willing to bet that Cyrano will be one of the most uplifting nights you have in the theatre this year.
Coming hot on the heels of our Cyrano season are two other brand new Australian works. Sunday and Jacky will take to the stage in September and October, and are not to be missed. The former depicts an imagining of Sunday Reed's life – the founder of the Heide Museum of Modern Art – and the latter marks the mainstage debut of the astonishingly talented writer Declan Furber Gillick.
New writing and Australian stories are central to MTC's mission and to the future of Australian theatre. From Berlin to Cyrano and the upcoming premieres of Sunday and Jacky, our 2021 season comprises a suite of Australian plays that shine a light on the variety and extraordinary talent of our country's artists.
There's never been a more important time to support and invest in Australian work and we are so pleased to share these terrific new theatre productions with you.
Enjoy the show.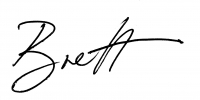 Brett Sheehy AO
Artistic Director & CEO
Virginia Lovett
Executive Director & Co-CEO
Published on 29 July 2021