New Australian plays have long been a feature of our annual seasons, bringing audiences fresh stories by our country's best writers. Through our NEXT STAGE Writers' Program, now in its fourth year, our commitment has continued to strengthen with greater investment and support for writers and their works.
Berlin by Joanna Murray-Smith is one of two NEXT STAGE Originals taking the stage in 2021, the other being Jacky by Declan Furber Gillick which premieres in October. They're each superb examples of the craft and unique talent of their authors and thrilling plays to boot.
In Berlin, Joanna transports us to the bustling German capital and unfurls a captivating tangle of love, history and moral dilemma. It's a brilliant new work that sees the return of director Iain Sinclair after his stellar production of A View from the Bridge in 2019 and actor Michael Wahr following his acclaimed title role in Shakespeare in Love. We are also delighted to have Grace Cummings making her MTC debut in this world premiere and to have the expert talents of the creative team bringing this production to life.
To catch Jacky later in the year along with two other stunning new Australian plays – Virginia Gay's joyful adaptation of Cyrano and Anthony Weigh's imagining of life at Heide in Sunday – plus international hits and a Shakespeare classic, a subscription for our Act 2 program is your best bet. There has been a tremendous response to Act 2 since we announced the program in March and tickets are moving very quickly. To get the best prices and to ensure you don't miss out, take a look at our package options at mtc.com.au and book yourself in for a remarkable season of theatre.
Enjoy the show.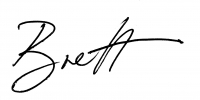 Brett Sheehy AO
Artistic Director & CEO
Virginia Lovett
Executive Director & Co-CEO
Published on 14 April 2021