Production programmes are just $2 and are available for purchase in the theatre foyers.
You can also download a copy of the show programme for Astroman before you head to the theatre, and a range of other information about the show – from interviews to podcasts – can be found throughout the season here at mtc.com.au/backstage.
Over the course of this year our productions have taken you to London, New York, Norway, Malaysia and rural Western Australia. In Astroman we take you much closer to home – to suburban Geelong where it's 1984.
In this touching and humorous love letter to the 80s, playwright Albert Belz wraps us in the highs and lows of growing up, the exhilaration of learning, and what it means to be truly courageous.
Directed by Sarah Goodes and Associate Director Tony Briggs, and performed by a cast of wonderful actors, some of them new to MTC, Astroman hits the bullseye of multigenerational appeal. If ever there was a show to introduce family and friends to theatre, and the joy of local stories on stage – this is it.
At MTC we present the very best new works like Astroman alongside classics and international hits, from home and abroad, every year. As our audiences continue to grow – this year we reached a record number of subscribers – tickets are in high demand and many of our performances sell out. Subscriptions for our 2019 Season are now on sale and offer the best way to secure your seats and ensure you never miss out on that must-see show. To see what's on stage next year and book your package visit mtc.com.au/2019.
Thanks for joining us at the theatre. Enjoy Astroman.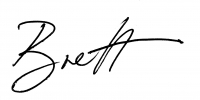 Brett Sheehy AO
Artistic Director & CEO

Virginia Lovett
Executive Director & Co-CEO



Astroman plays at Arts Centre Melbourne from 27 October 2018.
Published on 16 October 2018