Production programmes are just $2 and are available for purchase in the theatre foyers.
You can also download a copy of the show programme for Arbus & West before you head to the theatre, and a range of other information about the show – from interviews to podcasts – can be found throughout the season here at mtc.com.au/backstage.
Known for their trailblazing, yet opposing, approaches to their artistic ambitions, Diane Arbus and Mae West are two women whom history won't forget. In Arbus & West, playwright Stephen Sewell has composed a vivid portrait of these two astonishing women in an imagined account of their infamous, real-life meeting.
At the helm of this world premiere production is MTC's Associate Artistic Director, Sarah Goodes. Off the back of an incredible Season 2018, including her three-time Helpmann Award-winning production of The Children, we are so pleased to see Sarah in her newest role at MTC.
MTC is committed to championing more women throughout the theatre sector – in the plays we present, in directing, writing, design, technical production and administration. In Season 2019 you'll meet some extraordinary female characters on stage while off stage we continue to vigorously support women in furthering their careers in the arts.
We recently announced the 2019 participants of our Women in Theatre Program, with this year's program including dedicated positions for women working in Lighting and Sound Design.
Now in its sixth year, this initiative has supported 56 women in their career development to date, and in 2019 will continue to provide invaluable opportunities for another 15 talented women working in the sector.
We hope you enjoy this new Australian work.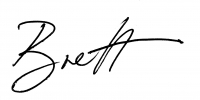 Brett Sheehy AO
Artistic Director & CEO

Virginia Lovett
Executive Director & Co-CEO
Published on 12 February 2019