As an Easter treat for little theatre-lovers, relive the children's show Egg by Angela Betzien — our award-winning 2016 co-production with Terrapin Puppet Theatre — with an on-demand performance this weekend.
A great way to entertain kids on school holidays, Egg is an eco-adventure filled with clowning, puppetry, hope and the promise of renewal. It stars comedy favourites Genevieve Morris and Jim Russell.

Thanks to our friends at Terrapin Puppet Theatre, you can access the performance via the link below from 8am Friday 10 April until 7.30pm Monday 13 April using the password TerrapinEggsYUM.

MTC recommends Egg for people aged 8 to 12, and their families.
The story
Across a dry and dusty desert in the land of Meridia, two tinkers, Clyde and Horse, drag an enormous egg. They can't remember how long they've been dragging it, or why they've been dragging it, or where they are dragging it to. All they know is that it's really important. Life on their big bald egg of a planet depends upon it. So there's nothing to be done but to go on. Maybe eventually they'll figure out what the great big googy is for. And maybe it will be wonderful.
The play is filled with strange things such as Forget Me Yes spray, eggfruit, and tinkering songs. Although it's set in a world very different to ours, some elements are not so different.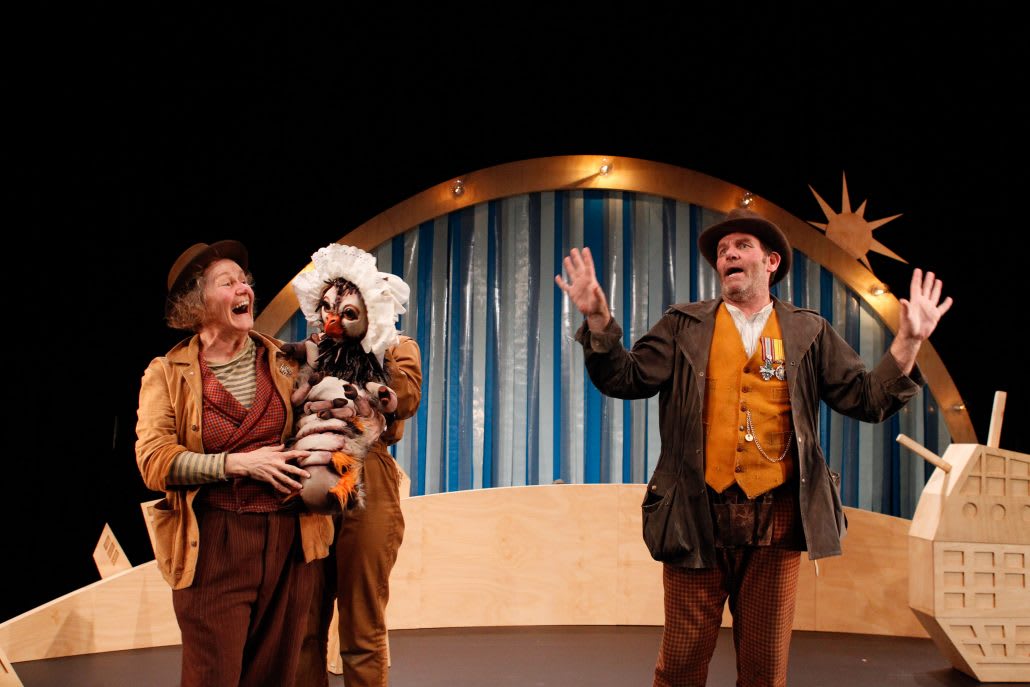 Genevieve Morris, Michelle Robin Anderson (obscured) and Jim Russell. PHOTO: Jeff Busby


The characters
Horse is a tinker, played by Genevieve Morris.
Clyde is another tinker, played by Jim Russell.
Ovo is a creature, operated by puppeteer Michelle Robin Anderson.
Colour me in!
Have a crack at our special colouring in and share a pic of your egg-cellent creation online with #mtcEgg and #MTCNOW.

Download the colouring in here.
Michelle Robin Anderson. PHOTO: Jeff Busby
The puppets
The puppet in the play is made from all recycled materials! Egg is a co-production with Tasmanian-based Terrapin Puppet Theatre, who has been at the centre of excellence for contemporary puppetry in Australia for more than 34 years. Their puppetry-based performances cater to all ages, and balance new technologies with traditional puppetry craft. In 2012, Terrapin's production Boats won the Helpmann Award for Best Presentation for Children.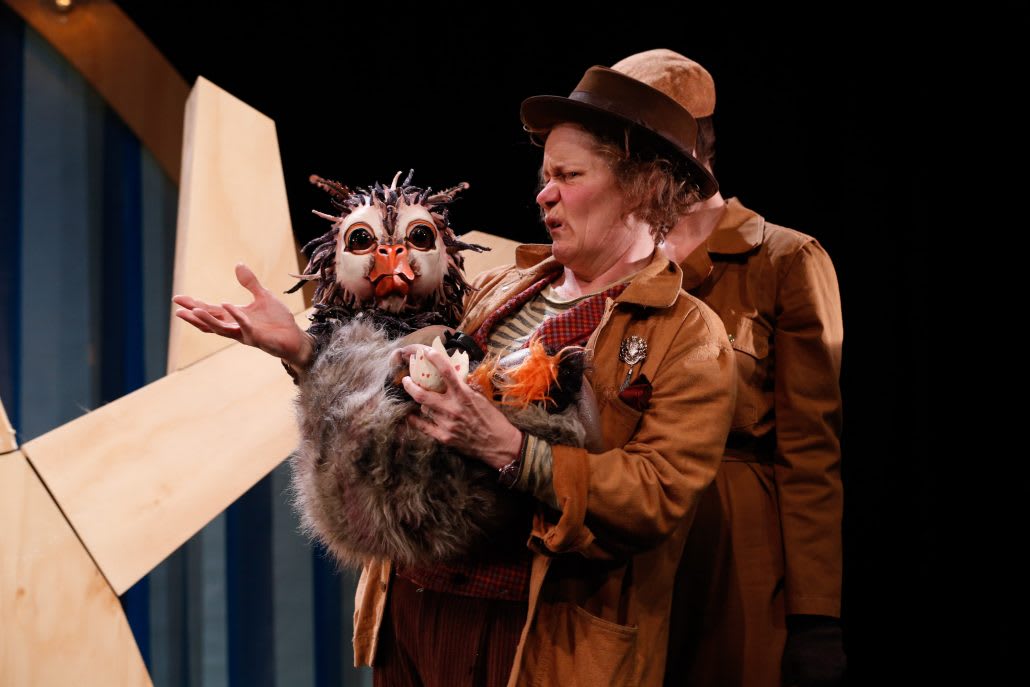 Genevieve Morris and Michelle Robin Anderson (obscured). PHOTO: Jeff Busby
The playwright
Angela Betzien is a multi-award winning writer and a founding member of independent theatre company RealTV, whose work has toured widely across Australia and internationally.
Recently, Angela's new play Mortido played at Belvoir and State Theatre Company of South Australia. Her play The Dark Room won a 2010 AWGIE Award and the 2011 Sydney Theatre Award for Best New Australian Work. For Hoods, Angela was awarded the inaugural Richard Wherrett Prize for Excellence in Playwriting; and her play War Crimes won the 2012 Kit Denton Disfellowship and the QLD Literary Award for Playwriting, and was nominated for a NSW Premier's Literary Award in 2012. Angela's play Children of the Black Skirt toured Australian schools for three years and won the 2005 Drama Victoria Award for Best Performance by a Theatre Company for Secondary Schools.
Her other works include Helicopter (Melbourne Theatre Company); Tall Man (Creative Regions); The Teenage Alchemist (Commissioned By Atyp And Camp Quality); Princess Of Suburbia (RealTV); Wickfield Wonderland(Canberra Youth Theatre), The Kingswood Kids (La Boite) and The Hanging (Sydney Theatre Company).
Published on 8 April 2020