This month we've been excited to welcome eleven dramaturgy interns to the Company as part of the Playwriting Australia Dramaturgy Internship Program. The program is now in its third year in Sydney (where 10 interns are working at Carriageworks), but for the first time the program has extended to Melbourne for six months of script assessment and dramaturgical feedback training with MTC Literary Director Dr Chris Mead. The interns will also have special sessions with some of MTC's currently commissioned writers, who include Jane Bodie, Declan Greene, Tom Holloway, Finegan Kruckemeyer, Roslyn Oades and Hannie Rayson.
A big welcome to our interns!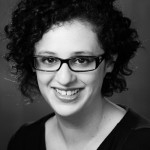 Jessica Bellamy is a playwright based between Melbourne and Sydney. She holds a Graduate Diploma of Dramatic Art in Playwriting (NIDA) and Bachelor of Arts (Hons)(UNSW). She has been a Griffin Theatre Playwriting Australia Associate Playwright (2011/12), Writer in Residence at Grey Projects, Singapore (2013) and a writing teacher for Outback Theatre for Young People's Outback Story Generator. She is the recipient of the 2013 atyp Foundation Commission, writing Compass (nominated for 2013 Sydney Theatre Award, published by Playlab Press), and is winner of the Rodney Seaborn Playwrights Award 2011 for Sprout (Pedro Collective and Tamarama Rock Surfers, published by Playlab Press).
Other plays include: Shabbat Dinner (Tamarama Rock Surfers, Checkpoint Theatre); Fight or Flight (Canberra Youth Theatre, published by Currency Press); devised work The Grief Parlour (Clockfire Theatre, True West); devised work LoveNOT (Sipat Lawin Ensemble, Manila); devised work Lovely Ugly (Griffin Theatre); A Fourth of Nature (ACT DET School Spectacular); as well as short plays for NIDA Open Programme, True West and Bondi Feast Festival. Jessica's monologue 'Little Love' was adapted to a short film Bat Eyes (dir. Damien Power) (Top 10 finalist of YouTube Your Film competition, Venice Film Festival). Jessica has tutored playwriting for atyp, OTYP, Beyond the Square, Grey Projects and in many high schools.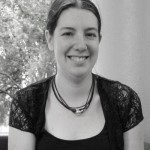 Meredith Faragher has a background in literary criticism with a BA (Hons) in Literature and History and an MA in Literature and Theatre Studies from the University of Melbourne. She became interested in dramaturgy while completing her Master's thesis – a close analysis of the later plays of Tom Stoppard within their 90s-00s British theatre context, focusing on Arcadia, The Invention of Love and Rock'n'Roll. Meredith was a Volunteer Teaching Assistant with the Melbourne Theatre Company's Youth Scholarship Program in 2012, and read unsolicited scripts for the MTC under Chris Mead in 2013. She is passionate about theatre, literary criticism, stories and research.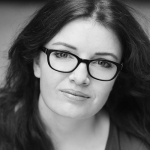 Fleur is a prolific Melbourne-based writer and director. She is a graduate of the Victorian College of the Arts' post-graduate directing course (2009) and last year completed her Masters in Performance Writing at the college under the guidance of Raimondo Cortese. Her under-graduate studies in Performing Arts were completed at Monash University where she received the Dean's Award for outstanding academic achievement in every semester of her degree and was the inaugural recipient of the department's award for writing.
Last year Fleur was short-listed for the Edward Albee scholarship for her play yours the face. She assistant directed for Bell Shakespeare, directed Fear and Misery in the Third Reich for Monash University and was co-director of Boy out of the Country at Forty-five Downstairs. In addition to this, Fleur's play Insomnia Cat Came To Stay toured five cities and was staged at Brisbane Arts Festival.
She is artistic director of Quiet Little Fox and regular collaborator with Attic Erratic Inc. She is a former winner of the SATC Young Playwrights Award and currently blogs about theatre, art criticism, politics and the relationship between artists, audiences and critics at schoolforbirds.wordpress.com.
She recently interned for Melbourne Theatre Company's Cybec reading series and her short playlet I want you but I don't need you was staged as part of Red Stitch's Playlist.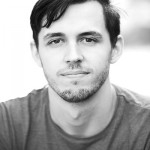 Daniel Lammin is a graduate of Directing at National Institute of Dramatic Art (NIDA), and the Bachelor of Performing Arts at Monash University. In 2011, he was a recipient of the Besen Family Artist Program from the Malthouse Theatre. He recently collaborated with Monash Uni Student Theatre (MUST) to create Columbine, a complex verbatim theatre piece on the 1999 massacre, and during the 2011 Short & Sweet Festival received awards for Best Production and Best Director for his piece Enter Certain Outlaws on the murder of James Bulger. His other directing credits include Pygmalion (5pounds of Repertory Theatre), Howl (NIDA/Theatre Works), Third Reich Mommie (Christopher Bryant), The Two Gentleman of Verona (Doorslam Productions) and The Laramie Project (MUST). He was also Assistant Director on The Laramie Project: 10 Years Later (Red Stitch) and On the Misconception of Oedipus (Malthouse Theatre). His work as a playwright has been presented at La Mama and as part of the Misdumma Festival. His next production will be his play The Cutting Boys, presented at La Mama at the end of May.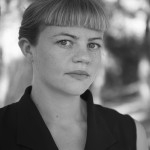 Bridget Mackey is a Melbourne based theatre-maker. Bridget holds a Bachelor of Creative Arts (Flinders University), a Graduate Diploma of Arts (University of Melbourne) and last year she completed a Master of Writing for Performance (Victorian College of the Arts). Bridget recently interned with the Melbourne Theatre Company on their 'Cybec Electric Program'. She is a member of South Australian theatre company five.point.one with whom she has worked with as an actor and most recently a dramaturg on Notoriously Yours by Van Badham (2014) and The Lake by Ben Brooker (2013). Bridget's recent writing credits include: live art performance Father/Daughter (It's That Sometimes You Move Too Loud, Midsummer Festival), Some Blazing Light (MKA), More Intimate Than (Honeycreepers), Hose (MKA) and Endangered Species (Die Pigeon). Bridget is currently working with five.point.one to help curate their 2014 'The Reading Sessions'.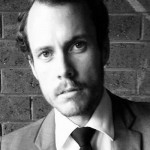 William McBride is a performance maker, writer and dramaturg working across mediums of theatre, live art and contemporary performance.
In 2013, William graduated from the Victorian College of the Arts Postgraduate Diploma in Performance Creation – Animateuring, where he was the recipient of the Grace Marion Wilson Trust.
In 2014 William has presented a range of performance works and begun work with contemporary performance collaborations Odd Body and Slown, Smallened and Son. His solo multi-media performance installation 'andy samberg feet' was installed at Edmund Pearce Gallery for Midsumma show It's That Sometimes You Move Too Loud. His theatre work-in-development Party Time Gift Set was presented at Perth's Fringe World with MKA: Theatre for New Writing.
In 2012, William's major collaborative live-art work Deliverance drew a massive public response when presented in Adelaide (Gluttony, Adelaide Fringe) and Berlin (Platoon Kunsthalle) whilst in residence at the ZK/U: Zentrum für Kunst und Urbanistik/Centre for Art and Urbanistics.
As a dramaturg, William has worked most closely with She Said Theatre (Laika and Wills Melbourne Fringe 2013 – **** Time Out, ***½ the Age; Breaking Melbourne Fringe 2012), of which he is a founding member and is dramaturg in residence. At the 2012 Melbourne Fringe, William presented his solo performance work Wenny Explains Herself. William has worked as an arts writer and editor in Brisbane (Rave Magazine, 2006-7) and London (Art and Music: the Saatchi Gallery Magazine, 2010). William studied a Bachelor of Theatre and English Literature at the University of Queensland.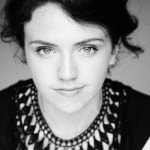 Lucy Moir is a performer and writer. She graduated from the National Theatre Drama School in 2010. Her theatre credits include The Golden Age (National Theatre), Electra (National Theatre), As You Like It (National Theatre), One For the Road (NIDA), Raspberry Factory (PutYourBikeInMyCar), Here, In the Sugarcane (Forty Forty Home), Lovely/Ugly (Griffin Theatre), and The Blind Date Project (Ride On Theatre, Powerhouse and the Sydney International Arts Festival). Lucy is a resident artist for Ride On theatre, and was part of the development of Blind Date in Melbourne in 2012, as a producer and performer. She holds a BA in philosophy and literature, and has an undergraduate Honours thesis in history from Monash University, Prato, Italy. She has also trained extensively with the SITI Company in Spain, studying Suzuki and Viewpoints with Madrid theatre company Kubrik Fabrik. In 2012 she wrote and directed three one-act plays, Shortplay, as well as directing and performing in two plays for Cry Havocs International Theatre Festival in New York. Recently Lucy appeared as Linda Butler in The Dr Blake Mysteries for ABC television, and has also been working extensively with Griffin Theatre's Festival of New Writing, appearing in June 20 30 40 by Chris Isaacs. In 2013, Lucy worked as a dramaturge for The Hayloft Project on the production Arden V. Arden, and performed in Family of Strangers production A Checkhov Triptych as part of the band, playing violin. Currently, Lucy is an artistic associate with Melbourne-based theatre company Little Feat, developing new work.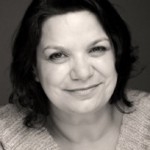 Wahibe Moussa is a performer, emerging writer, performance maker, Dramaturg as well as Arabic Language and Culture Consultant.
After graduating from Bachelor of Performance Studies at Victoria University, Wahibe collaborated in ensemble theatre productions with Melbourne based theatre companies The Torch Company, Theatre @ Risk and Melbourne Workers Theatre. She devised site-specific solo performances with elements of improvisation, in collaboration with visual and installation artists.
In 2007 Wahibe received the Green room Award for her performance as Mahala in the Melbourne premier of Tony Kushner's Homebody/ Kabul.
Recently, Wahibe decided to put performing aside to concentrate on writing. She fell in love with poetry at Melbourne University, immediately responding to its performative potential. In 2012 she completed the Master of Writing for Performance at the Victorian College of the Arts, where she explored the verse-form in performance writing and completed her first full length play, "Breath of God". It was successfully presented to the public at the end of 2012.
In 2013 Wahibe was one of ten recipients of The Wheeler Centre Hot Desk Fellowship.
At the heart of her writing and performance practice, Wahibe uses language and its poetics to examine and articulate women's experiences in relation to self-determination and personal power within contemporary culture.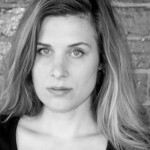 Morgan Rose Aldrich is a theatre artist originally from New Orleans in the United States who currently lives in Melbourne, Australia. She completed a Master of Writing for Performance at VCA in 2013. She has worked as a writer, director, dramaturg, and producer with such companies as Mondo Bizarro (New Orleans), Taproot Theatre (Seattle), VORTEX Repertory (Austin), Lo-Fi Productions (Las Cruces, New Mexico), Riot Stage Youth Theatre (Brisbane), MKA (Melbourne) and Motherboard Productions (Australia). She studied Suzuki Actor Training, The Viewpoints, and Composition with the SITI Company in 2008. In 2009, and again in 2012, she continued her training in Suzuki as well as Slow Tempo with Pacific Performance Project. In 2010 she was a company directing intern for Zen Zen Zo Physical Theatre in Brisbane, Australia and studied and performed in Hakuba Japan with the Butoh company Dairakudakan. Morgan is a founding member of the 7-year-old Seattlebased theatre company Two Hours' Traffic. Recent works include: Home Address (co-writer/co-creator, 2high Festival, 2010), Love Meats Mouth (writer/director, Two Hours Traffic, 2010), The Rock (dramaturg, Kurunpa Live Arts, 2010), After 3 (writer/dramaturg, Riot Stage, 2011), Shit (writer/director, Two Hours Traffic/Anywhere Theatre Fest, 2011), Merica (writer/director, Two Hours Traffic/MetroArts, 2011), Prometheus Days (writer/co-creator, Riot Stage, 2011), Signature of a Lyrabird (co-writer, 2high Festival, 2012), turn off the tv, set the table for dinner (co-creator, Two Hours Traffic, 2013), The Chorus (writer/co-creator, Riot Stage, 2013), Return of the Eric (co-writer, Vicious Fish Theatre, 2014), Lord Willing and the Creek Don't Rise (witer, MKA/MTC NEON Up Late, 2014). More at www.morganrosetheatre.com.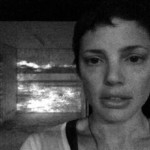 Tamara Searle is a director and performance maker. She is Artistic Associate at Back to Back Theatre where she curate artists to work with Back to Back Theatre's experimental performance laboratory Theatre of Speed and Summer School, directs work, and assists in the development of Back to Back Theatre's new works. In 2013 she directed an independent devised work VOYAGE: The Actual and Properly Truthful Account of the Emigration of Thomas Pender at fortyfivedownstairs. Tamara has trained in Viewpoints with SITI company New York; Body Mind Centreing with the Body Mind Centring association; she has an MA in Theatre Practice from Monash University; and originally trained as a dancer at the Australian Ballet School.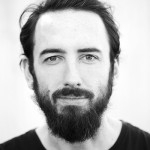 Mark Wilson is a Melbourne based maker, performer, dramaturg and director. He trained at the VCA (Performance Creation/Directing) and Monash (Performing Arts) and is an International Fellow of Shakespeare's Globe in London. Performance work ranges from plays to performance art and includes Mein Kampf by George Tabori, The Medium Project (Triage Live Art Collective), Two Weeks with the Queen, Ad Absurdum, and Peter and the Wolf (Uncle Semolina & Friends) and As You Like It. His self-devised solo performance works include Rachel's Performance, To Keep Men In Awe, a quasi-biography of the Elizabethan playwright Christopher Marlowe, and Unsex Me, a drag show remix of Lady Macbeth, packed with whispered confessions and booming self-mockery, which continues to divide audiences across Australia (returning to Melbourne in June). He has directed plays by Shakespeare, Marlowe, Louis Nowra, Joyce Carol Oates and others. In 2012 he assisted Julian Meyrick (Tribes, MTC) and Richard Murphet (The Merchant of Venice, VCA) and was attached to John Bell (The Duchess of Malfi). In 2014 he is the Dramaturg in Residence as MKA: Theatre of New Writing.
Published on 16 May 2014