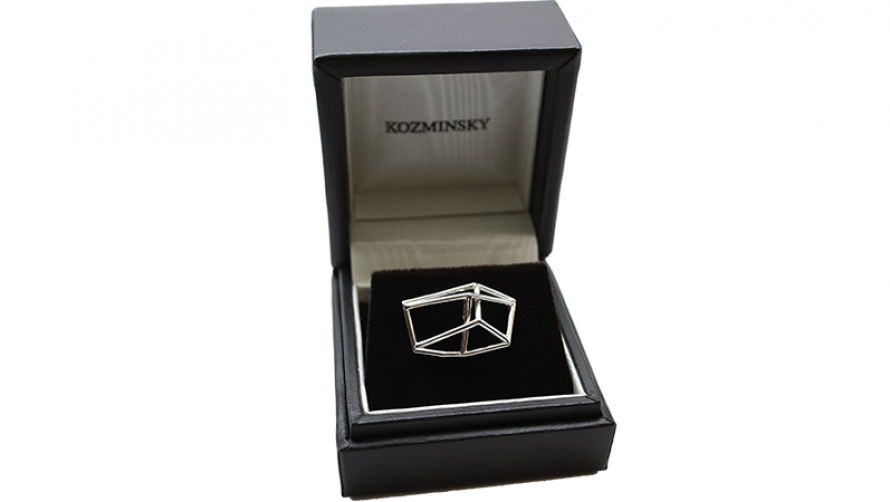 Kozminsky Benefactors Pin
At MTC we are deeply appreciative of the support we receive from our many passionate Donors and we are constantly looking for new, creative ways to thank our Donors for their support. One new way that we are saying Thank You to our Benefactor Donors is by providing them with a handmade Southbank Theatre lapel pin, graciously donated by MTC Corporate Partner, Kozminsky.
Founded in 1851, Kozminsky is renowned for exceptional antique and contemporary jewellery. In 2014, Kozminsky co-owners John Lonergan and Kirsten Albrecht, offered to design, create and donate a series of unique lapel pins for Donors in the MTC Benefactors Circle. Capturing our iconic Southbank Theatre architecture and crafted from sterling silver, the Kozminsky Benefactors pins are elegant pieces of timeless beauty.
Thank you to Kozminsky for this generous support! We are honoured to accept these beautiful pins, and are delighted to offer them to our Benefactors as our token of appreciation for their generosity.
Learn more about our Giving Circles, or Donate to the MTC Foundation now