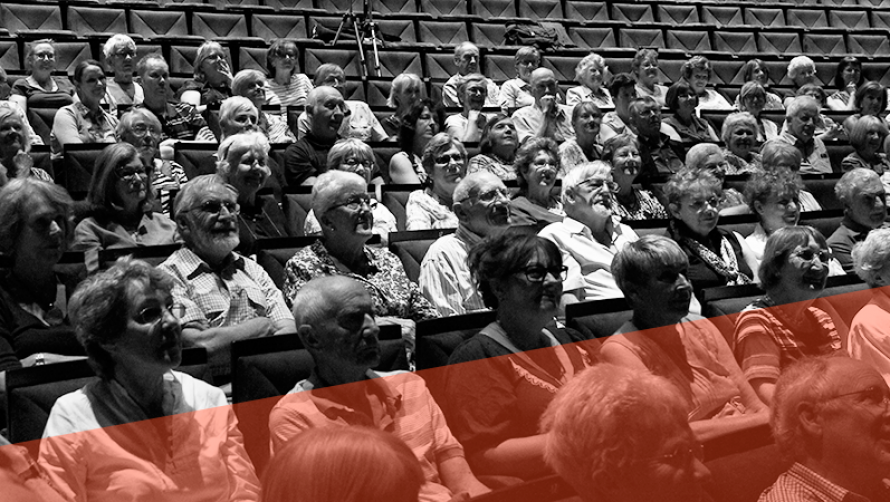 Applications are now open for MTC's Dress Rehearsal Club 2018.
The Children: Saturday 3 February at 2pm, The Sumner
Abigail's Party: Saturday 17 March at 2pm, The Sumner
Wild: Saturday 5 May at 2pm, The Sumner
The House of Bernarda Alba: Friday 25 May at 2pm, Fairfax Studio
Gloria: Saturday 16 June at 2pm, The Sumner
An Ideal Husband: Monday 16 July at 2pm, Playhouse
A Doll's House, Part 2: Saturday 11 August at 2pm, The Sumner
The Architect: Thursday 27 September at 2pm, The Sumner
Astroman: Saturday 27 October at 2pm, Fairfax Studio
2018
$270 for individual
$180 for concession (available to pensioners, full-time students and the unemployed with valid ID. Seniors Card not accepted.)
Fill in the application form and post to MTC Dress Rehearsal Club, at 252 Sturt Street, Southbank VIC 3006.
For any other enquiries, please phone 8688 0888 or email dress@mtc.com.au
2018
There are no Dress Rehearsals planned for The Curious Incident of the Dog in the Nightime or Twelth Night.
Dress Rehearsal Club joining fee is a one off non-refundable annual fee valid from 1 January 2018 to 31 December 2018 regardless of joining date, and benefits are not transferable.
The annual joining fee entitles the applicant free entry to all scheduled Dress Rehearsals that proceed.
Dress Rehearsal Club is capped at 220 participants per year.
Dress Rehearsal Club card must be presented at each Dress Rehearsal to gain entry for the named individual.
Replacement of lost cards will attract an administration fee.
Seating at Dress Rehearsals is by General Admission and participants are required to sit where directed by theatre staff.
Dress Rehearsals may be delayed, interrupted, curtailed or cancelled as necessary. Club participants will be notified by email or

SMS

in the event of a change or cancellation.
In the event a Dress Rehearsal is cancelled, no refunds, compensation or discounted in-season tickets will be offered. The Dress Rehearsal Club is priced on the assumption that up to 4 Dress Rehearsals might be cancelled, but experience has been that it is more like 1 or 2 each year.
In the event that more than 4 Dress Rehearsals are cancelled,

MTC

will offer a replacement ticket in-season for any additional cancelled Dress Rehearsals past that point.