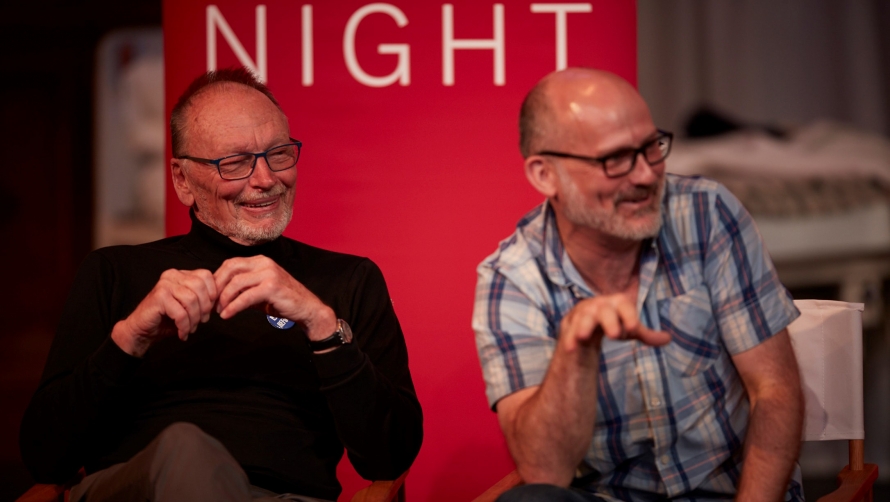 MTC hosts post-show Forum Nights for most productions, giving people the chance to hear first-hand from members of the cast and creative team of each show.
Forum Nights occur directly after the first two Monday night performances for most productions and are available to ticket holders attending these performances.
Please note that Forum Nights for The Curious Incident of the Dog in the Night-Time will occur on Tuesday evenings as there are no Monday evening performances for this production. An Ideal Husband and Working With Children only have one Forum Night
From January 2019, ANZ will be the exclusive Major Partner for MTC's ANZ Forum Nights. Learn more about our 2019 ANZ Forum Nights here.
2018 Forum Nights
The Curious Incident of the Dog in the Night-Time
Tuesday 16 January
Tuesday 30 January
The Children
Monday 12 February
Monday 19 February
Abigail's Party
Monday 26 March
Monday 2 April
Wild
Monday 14 May
Monday 21 May
The House of Bernarda Alba
Monday 4 June
Monday 11 June
Gloria
Monday 25 June
Monday 2 July
An Ideal Husband
Monday 23 July
A Doll's House, Part 2
Monday 20 August
Monday 27 August
The Architect
Monday 8 October
Monday 15 October
Astroman
Monday 5 November
Monday 12 November
Twelfth Night
Monday 19 November
Monday 26 November
Studio Season
Working With Children
Monday 3 September