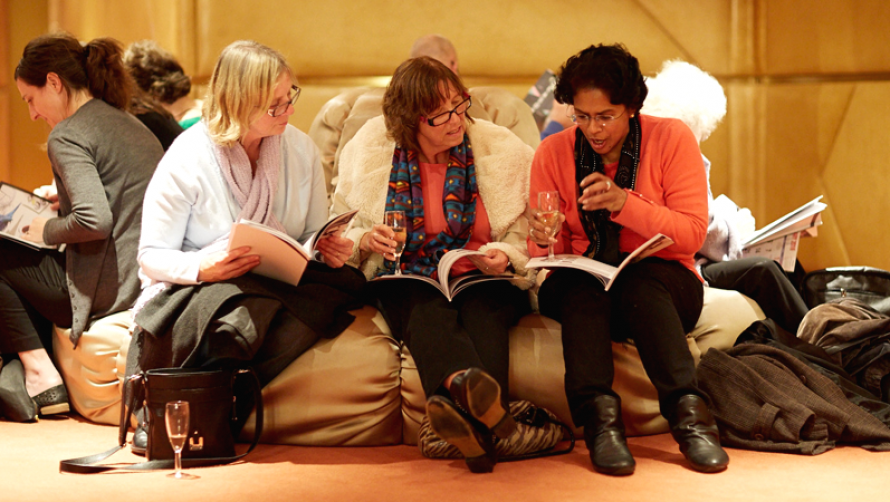 Look forward to a year full of memorable theatre experiences and great value entertainment. Subscribe today to enjoy these special benefits.
Best available seats: Subscribers get access to the best seats in the house well before tickets go on sale to the public. Many shows book up quickly, so get your subscription order in early.
Priority booking window: Current 2016 Subscribers enjoy a priority renewal period up to 30 September within which to book their 2017 package and take the first pick of the best available seats before new Subscribers.
Share with your friends: Let family and friends share in your love of theatre with additional tickets at special discounted Subscriber prices.
Value: Subscribers enjoy the best value MTC tickets. Save up to 34% with full price subscriptions starting from $62 per ticket. Various concessions and instalment payment options are available. Learn more about packages and pricing
No extra fees: Unlike for most show tickets, there is no transaction fee on your subscription package tickets.
Convenience: MTC Subscribers can plan their social calendar in advance, and look forward to a year of great times in the theatre. Don't worry if plans change, MTC offers Subscribers the exclusive opportunity to exchange tickets.
Come behind the scenes: MTC's Subscriber magazine Scenes and monthly eNewsletters keep Subscribers up to date with interviews, articles and special offers.
Become a Full Season Subscriber to receive even more

MTC's Full Season Subscribers are the aficionados, the adventurers and the enquiring minds. They join us each year to revel in and support Melbourne's very best theatre. And lots of it! Become an 11 Play Full Season Subscriber today to enjoy the following special benefits.
Best value: Full Season Subscribers get the best value tickets of all MTC Subscribers. In 2016, Full Season Subscribers saved 34% on the cost of the average adult weekend ticket. That's an annual saving of over $400 per person. Learn more about packages and pricing
Priority seating: Full Season Subscribers enjoy exclusive early access to the very best Subscriber seats when renewing during the 11 Play priority booking window. Existing Subscribers upgrading to be Full Season Subscribers receive priority access to great seats above other subscription bookings.
Free ticket exchanges: Keeping your calendar flexible is now easier than ever. Exchanges for all 11 Play Full Season subscription tickets are now free of charge.