Synopsis
Shaun Micallef and Francis Greenslade play the famous mismatched duo in this comedy classic, directed by Peter Houghton.
Everything's set for the regular poker game at Oscar's place, but where's Felix? He's never late. A call to his wife reveals that she and Felix have split up and he's taken it pretty hard. When he finally arrives, in shock, distraught, with thoughts to end it all, Oscar makes a proposal. Why not move in here with him? Think about it – two bachelors living together, fancy free, no wives getting on their nerves. It'll be paradise!
Neil Simon's classic comedy about divorced men living together might be, perversely, the world's funniest play about marriage. Has there ever been such a mismatch than this between the curmudgeonly slob Oscar Madison and the pernickety Felix Ungar? Can a seven-room Manhattan apartment ever be big enough for both of them?
Countless revivals, three TV series and a hit film testify to the sure-fire hilarity of The Odd Couple. All a production needs are two character actors at the top of their form, such as Mad as Hell's Shaun Micallef (Mad as Hell) and Francis Greenslade (Packed to the Rafters) and a specialist comedy director, such as Peter Houghton (True Minds), to make sure these famous one-liners hit their marks.
Cast & Crew
News & Reviews
Reviews
Wildly, irresistibly, incredibly, and continually funny.
The laughs come early and often in this non-stop comedy.
Scarcely a moment that is not hilarious.
Related Events
31 October, 6pm: Free cast and artist Q&A
Join us at Southbank Theatre, the Sumner for a free discussion with the cast and creative teams.
14 November: Donor event – Post-show cocktail party
There will be a post-show cocktail party for MTC Donors, following the 6.30pm performance. For more information about becoming an MTC Donor, email donations@mtc.com.au
Attendance Information
Further information will be available closer to the production season.
FM Hearing Systems are available for this production
This production will be audio described on 29 November (6.30pm) and 3 December (4pm, with a tactile tour at 3pm), and captioned on 17 December (4pm).
Media Partner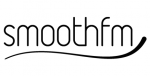 Media Partner

Best availability is for performances in December. If tickets for your preferred performance are unavailable, please check later as seats may be released.