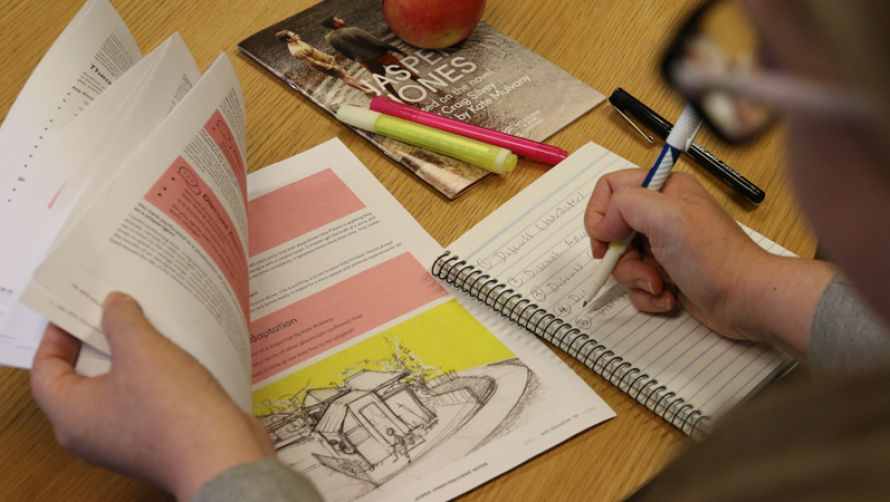 All MTC productions are accompanied by resources to enhance the experience for students and teachers.
For most MTC productions, our Education Mini-Packs offer a summary of need-to-know information along with discussions to have before the show, and post-show activities.
For VCE Playlisted productions, our comprehensive Education Packs are offered in two parts:
Part A prepares you for an excursion to the theatre by providing background information to the play, research opportunities and pre-show activities. Part A will be available 4 to 6 weeks prior to the show.
Part B includes production images, further insights, and analysis questions that directly address the

VCE

Study Design. Part B will be available after Opening Night.
All MTC Education Packs are free and can be downloaded below. To access education resources from previous years' productions, please contact education@mtc.com.au