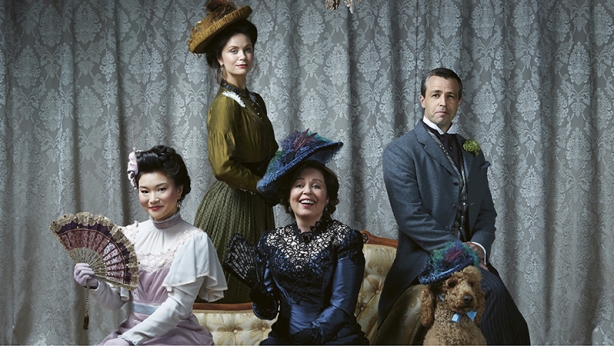 Meet the Cast | An Ideal Husband
In Oscar Wilde's effervescent society drama, dukes, dandies and unmarried daughters gather in drawing rooms to sip tea, exchange gossip and flirt. Comically ravishing characters engage in witty repartee, holding a mirror up to late-Victorian society values. However, this story is more than a humorous battle of the sexes. Insider trading, political corruption, hypocrisy and blackmail hold the intrigue in a comedy, that for all its touches of melodrama and farce, offers poignant insights into human frailty.
Meet the actors, who have been cast so far in Oscar Wilde's An Ideal Husband.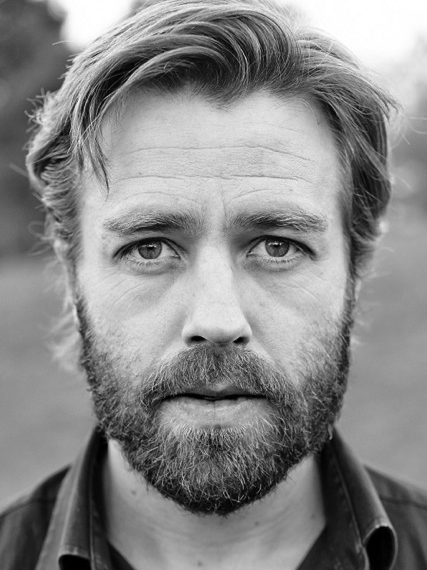 Simon Gleeson, best known for his interpretation of Jean Valjean in Cameron Mackintosh's national and international tours of Les Misérables, previously appeared in Melbourne Theatre Company's Rupert. Simon's Australian stage credits include Curtains and Chess (The Production Company); Hipbone Sticking Out (BIGhART); Love Never Dies (Really Useful Group); Eureka (Essgee Entertainment); The Republic of Myopia and Harbour (Sydney Theatre Company); Mamma Mia (Littlestar Services); Shout (Jacobsens Entertainment); and Jolson (Jon Nicholls Productions). In the UK: Shoes (Sadler's Wells); Imagine This (New London Theatre); Certified Male (Edinburgh Festival);The Silver Lake (Wexford Festival); Southwark Fair (National Theatre); Three Sides (Finborough Theatre); The Far Pavilions (Shaftesbury Theatre). For television: City Homicide (Seven Network); Kombat (BBC2); EastEnders (BBC One); Blue Heelers (Southern Star Productions); Seachange 3 (ABC); Neighbours (Grundy); and film: My Life in Ruins (Playtone). Simon was awarded the Helpmann Award for Best Male Actor in a Musical in 2015.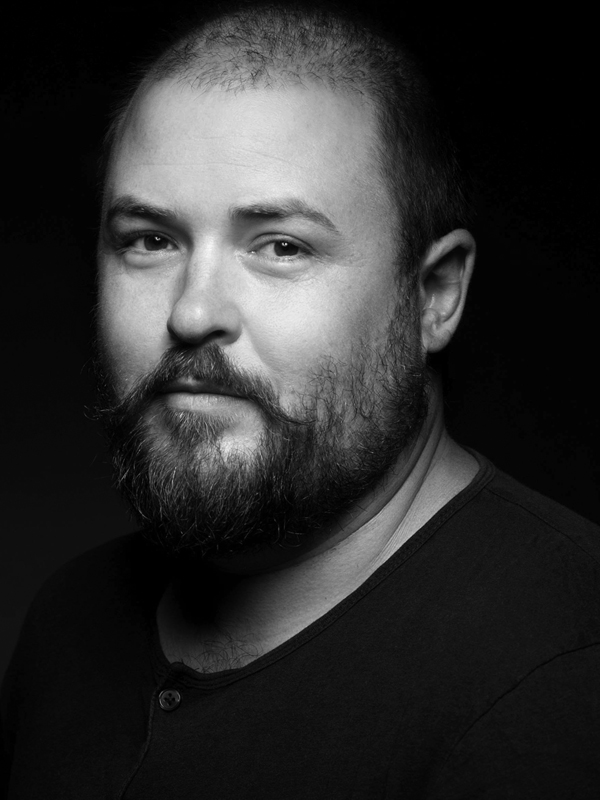 Brent made his Melbourne Theatre Company debut in Working Dog's The Speechmaker and will appear later this year in MTC's production of Vivid White. He has appeared on stage for Belvoir (Mr Burns), Sydney Theatre Company (Chimerica), Perth Theatre Company (A Number), Luckiest Productions and Tinderbox Productions (Little Shop of Horrors), Gordon Frost Organisation (Once, A Funny Thing Happened on the Way to the Forum), The Production Company (Jerry's Girls, The Producers, The Pirates of Penzance), New Theatricals (Rock of Ages), Bell Shakespeare Company (Twelfth Night), Griffin Theatre Company (The Distance from Here). Brent's television credits include Fresh Blood: Donnatelegrams, It's a Date and Laid for ABC. For his performance as Seymour/Audrey II in Little Shop of Horrors Brent was awarded the Sydney Theatre Award for Best Male Actor in a Musical. His performance was also nominated for a Helpmann and Green Room Award. Brent has won a Green Room Award and received multiple individual Helpmann Award nominations. He composed the score for Risky Lunar Love and The Happy Ending, and presently has four musicals in development. Brent earned a Bachelor of Arts (Performing Arts) from Curtin University, trained in France with mentor Philippe Gaulier, and is a National Theatresports Champion alumni and WAAPA Acting graduate.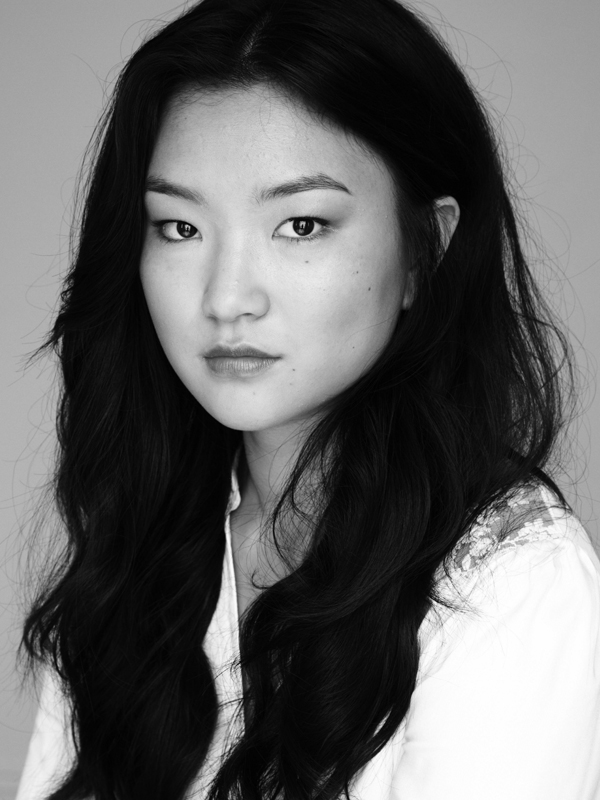 Michelle graduated from the Western Australian Academy of Performing Arts in 2010 and has since worked extensively in Theatre, TV & Film. Michelle's theatre credits include Power Plays (Sydney Theatre Company); The Lysicrates Prize (Griffin); Play School Live (ABC); The Laramie Project (STC Education); Seminar, The Plant (Ensemble Theatre); and Far Away (Black Swan Theatre Co). Michelle guest starred alongside John Cleese in the Just for Laughs Comedy Festival. Michelle will next been seen in the highly anticipated Top of the Lake: China Doll for BBC/Sundance. As well as being a regular presenter on Play School, her television credits include Utopia, Get Krack!n (ABC); Doctor Doctor, Live from Planet Earth (Nine Network); and Jay's Jungle (7TWO). Michelle's film credits include Ivan Sen's Goldstone, The Wiggles: Pandemonium and the short film Beyond the Bubble selected for the Sydney Film Festival 2017. Michelle was the recipient of the 2013 Mike Walsh Fellowship and the 2016 Equity Award for Outstanding Performance by an Ensemble in a Comedy Series for Utopia.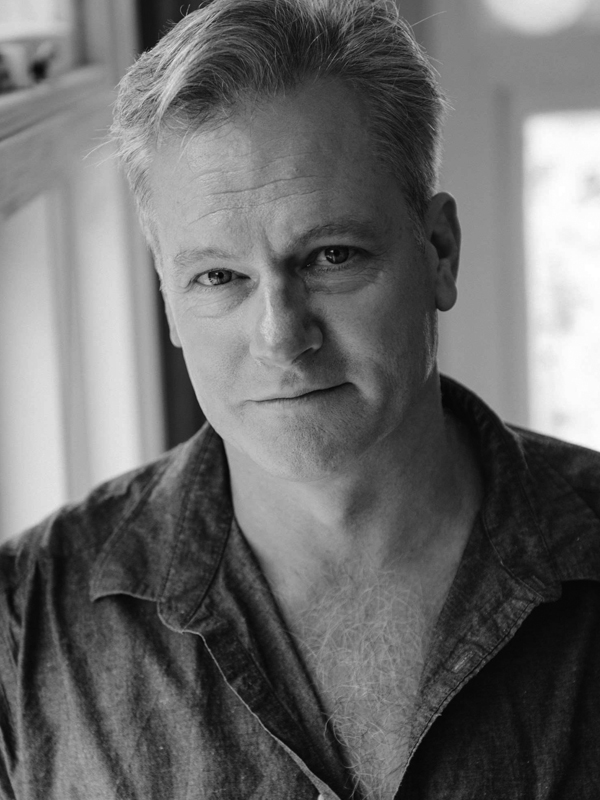 William McInnes previously appeared for Melbourne Theatre Company in Last Man Standing, The Waiting Room, The Effect, Ray's Tempest, Blithe Spirit, Art, Pride and Prejudice (restaged by STC), Hay Fever, and Private Lives. His film work includes My Year Without Sex, Blessed, Prime Mover, Unfinished Sky, Irresistible, Look Both Ways, The Drover's Boy, Body Melt, The Heartbreak Kid, Broken Highway, Turtle Beach, Dead to the World, Irresistible, Kokoda, and Wendy Cracked a Walnut. William's television credits include Deep Water, The Time of Our Lives, Dangerous Remedy, The Informant, East West 101, The Legend of Bevan Bleakly, Stepfather of the Bride, Curtin, The Rubicon, SeaChange, My Brother Jack, Something Stupid, The Micallef Program, Full Frontal, Blue Heelers, Ocean Girl, Snowy, Embassy, Bligh, Rafferty's Rules, Good Vibrations, The Flying Doctors, Col'n Carpenter, and_ A Country Practice_. Nominated numerous times for AFI, Logie and Green Room Awards, William was awarded the Logie for Most Outstanding Actor in 2000 and 2002, the Variety Club Drama Award 1997, and the Film Critics' Award 2005. He is also the author of nine books. As a writer of memoir and history, he has written Full Bore, Man's Got to Have a Hobby, Cricket Kings, That'd Be Right, and Worse Things Happen at Sea (co-written with Sarah Watt). His novels consist of The Birdwatcher, The Laughing Clowns, and, Holidays. His book The Making of Modern Australia accompanied the ABC TV documentary series he narrated.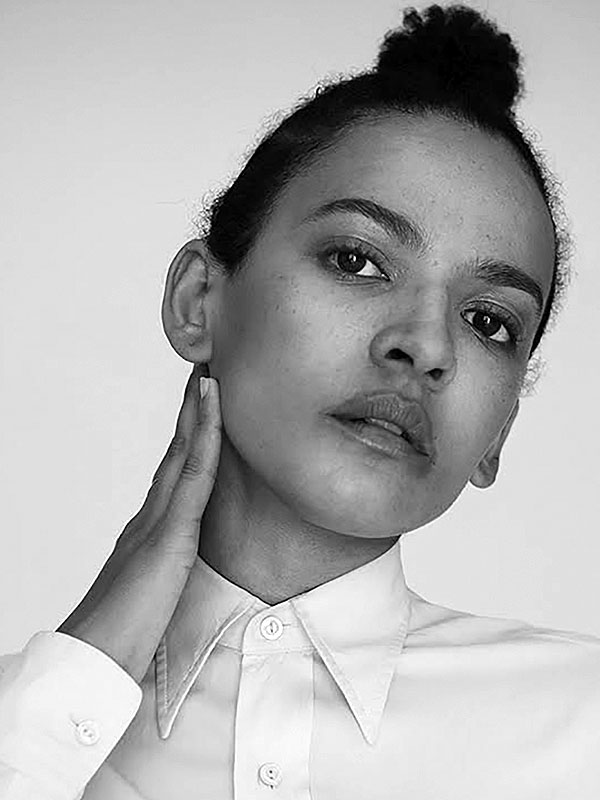 Zindzi previously appeared for Melbourne Theatre Company in Disgraced. She has appeared on stage for Sydney Theatre Company in The Golden Age, Boys will be Boys, A History of Everything, Money Shots, Before/After, Blood Wedding, Vs Macbeth, The Oresteia, The Comedy of Errors, The Mysteries: Genesis, The Crucible (STC Education), and The Vertical Hour; for Belvoir in Prize Fighter, La Traviata and Scorched; for Ensemble Theatre in The Rasputin Affair and Good People; for Darlinghurst Theatre Company in Gaybies; for Griffin in The Girl in Tan Boots and Masquerade; for State Theatre Company of South Australia in Random and for Theatre Ink in Angels in America. She was an inaugural member of the Residents, STC's ensemble from 2009 to 2012. Her television credits include the upcoming Sisters as well as Janet King, Hiding, Plonk, The Code, and Wonderland. Zindzi is a regular presenter on Play School and also performs her own music under the name 'OKENYO'.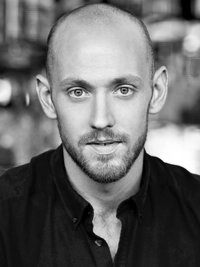 A graduate of The Victorian College of the Arts, Josh is a Melbourne based actor and Theatre maker. He is a founding member of acclaimed independent theatre company The Daniel Schlusser Ensemble, for which he has performed in The Dollhouse, M+M (Melbourne Festival), Menagerie (MTC Neon Festival), Life is a Dream and Peer Gynt. For Malthouse Theatre Josh has appeared in Antigone, The Good Person of Szechuan, The Dragon and The Histrionic (also Sydney Theatre Company). For Chunky Move / Melbourne Theatre Company Josh has appeared in Complexity of Belonging by Falk Richter and Anouk Van Dijk. The show has toured to Berlin, Paris, The Netherlands, Taipei, Wellington and Denmark. TV credits include: Molly and Underbelly: Infiltration.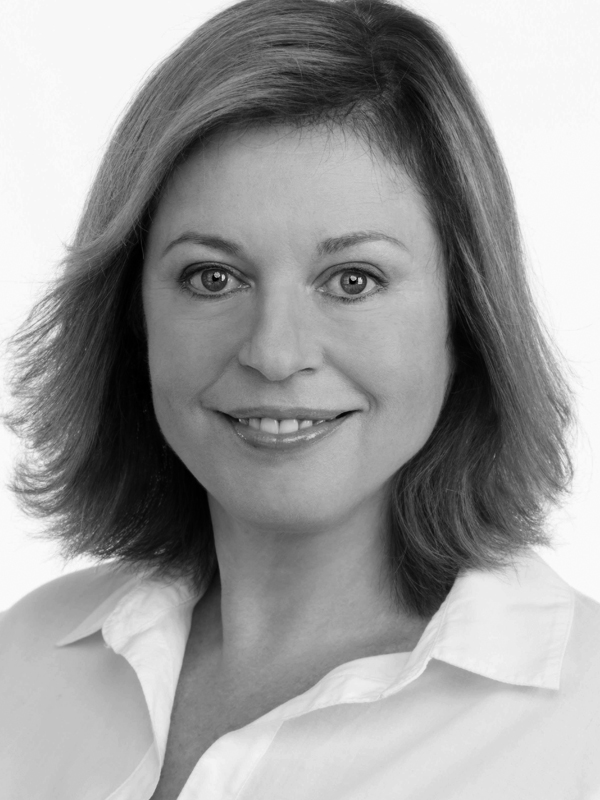 For Melbourne Theatre Company, Gina's performances include An Ideal Husband and Into the Woods. Her other theatre credits include, Merrily We Roll Along and Falsettos (Sydney Theatre Company); Chicago (Gordon Frost Organisation); Nice Work If You Can Get It (The Production Company) and most recently starred as Mrs Thornhill in the return season of North by Northwest for Kay & McLean Productions. Gina has also featured in the films Kath & Kimderella, Just Us and Bad Eggs. Television credits include, Kath & Kim, Big Girl's Blouse, Something Stupid (all of which she created co-wrote and produced) Fast Forward, Full Frontal, The Bob Downe Show, Bligh, The Games, While You're Down There and more recently Please Like Me, The Beautiful Lie and Open Slather. So far this year, Gina has starred as Ryan Shelton's mother/nemesis Charlotte Shelton in How To Life, a three part short form web comedy series for UK broadcaster Channel 4. Gina has been nominated and won several awards including Helpmann Award, TV Week Logie, AFI, Green Room and AWGIE awards.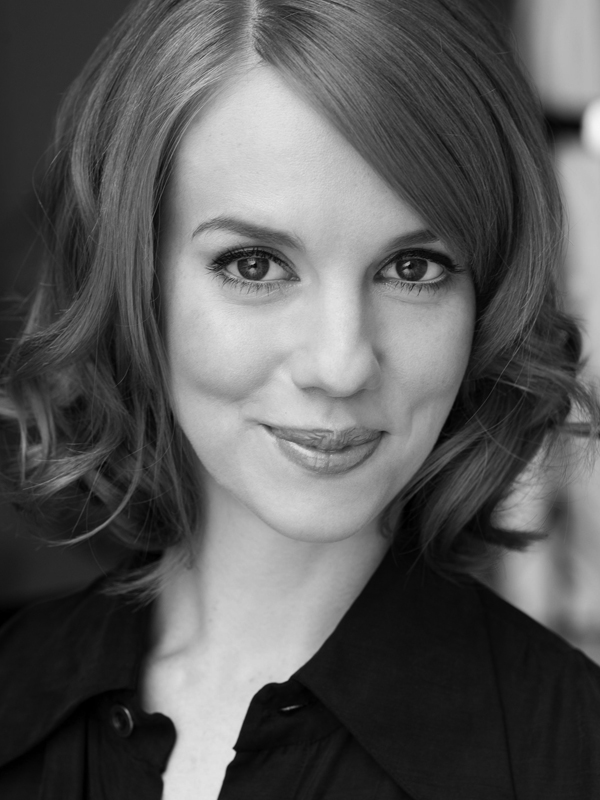 An Ideal Husband is Greta's first production with Melbourne Theatre Company, having previously appeared in a number of major musicals. A graduate of the Sydney Conservatorium of Music with a Bachelor of Music majoring in classical voice, Greta's credits include the 60th Anniversary production of My Fair Lady directed by Julie Andrews; Broadway to Oz: Hugh Jackman Live in Concert (Dainty Group); Anything Goes (Opera Australia/GFO); Wicked (GFO); My Fair Lady (Opera Australia); and Titanic (Seabiscuit Productions). For The Production Company, Greta has appeared in Guys and Dolls, La Cage Aux Folles and The Pirates of Penzance.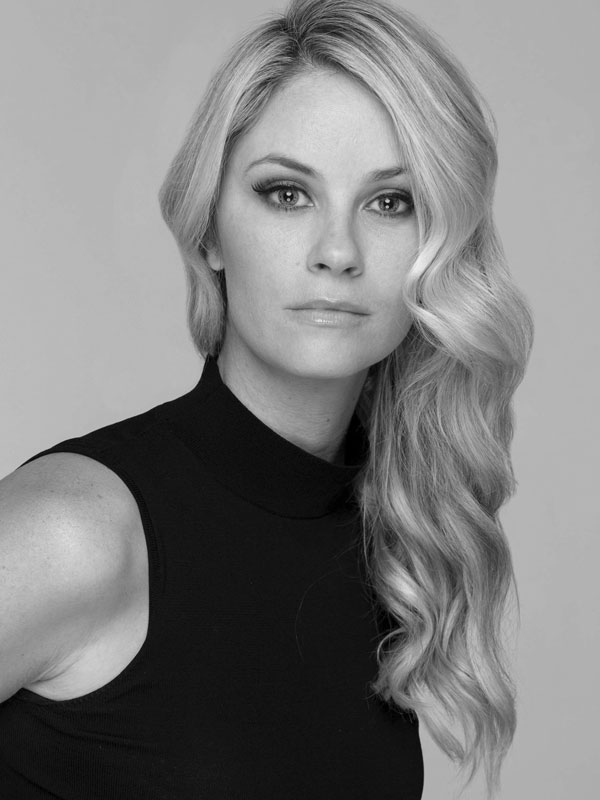 Christie Whelan Browne returns to Melbourne Theatre Company after appearing in Born Yesterday, The Odd Couple, The Importance Of Being Earnest and The Drowsy Chaperone (Helpmann Award nomination). Recently she has been seen in the national tour of Eddie Perfect's The Beast, Channel 10's The Wrong Girl and in the feature film Spin Out. Her career began in Grease the Arena Spectacular playing the role of Patti Simcox, which she went on to reprise in London. On returning to Australia she received the Sydney Theatre Award for her performance as April in Company. Other musical credits include starring roles in Xanadu, The Producers, Anything Goes, The Rocky Horror Show, Singin' in the Rain (Green Room Award nomination), A Funny Thing Happened on the Way to the Forum (Green Room Award nomination), Nice Work If You Can Get It, Jerry's Girls and Once We Lived Here (Green Room Award nomination). Christie has been seen on the small screen in Offspring, Wonderland, Paper Giants, INXS: Never Tear Us Apart, Miss Fisher's Murder Mysteries and House Husbands.
blog comments powered by

Disqus