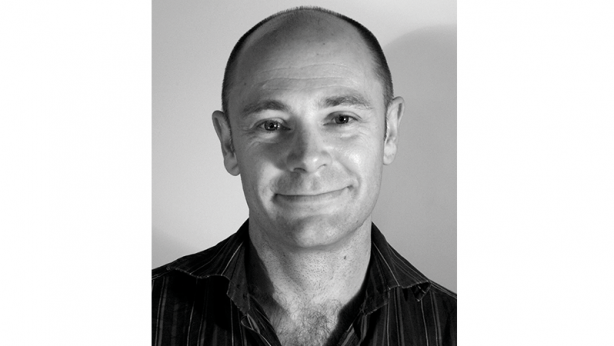 Feature: MTC Literary Director, Chris Mead
Paul Galloway chats to our new Literary Director Chris Mead about the state of Australian playwriting, and addressing the gender disparity among produced playwrights.
Chris Mead believes Australian playwriting is in a very healthy state indeed – and he should know. Until he joined us earlier in the year, he had been the inaugural Artistic Director of Playwriting Australia, the national body that promotes new stage writing and runs the National Playwright's Conference each year. Before that, he had worked as a dramaturg for Belvoir St Theatre and STC, overseeing a renewed interest in writing for stage.
'When I first entered the industry ten years ago, there was a suspicion around the play,' he says. 'As a document, it seemed not only old-fashioned but also very fallible and uninteresting artistically. It was a period where all the excitement was in collaborative, non-text-based, non-narrative theatre. And it was thrilling for me to watch theatre people come out the other side of that with a renewed enthusiasm for what a writer can create for the stage.
'I think from that period we learnt that a play text is not this dead thing,' he says, 'something entirely literary. It's a living document, and I think the best writers today have a really clear-eyed understanding of the possibilities of the stage. They are interested in form as much as content. They're taking part in the challenging conversation about what theatre is, what relevance it has, how it relates to film and television, and how to embrace new technologies. There are some exciting works being created by Australian playwrights exploring the possibilities of contemporary theatre and staging. Yet all of them still embrace what is extraordinary about theatre, still unique: this fantastic negotiation between an audience and performers in real time in a real place. I think all of this is encouraging indeed.'
Chris spent a great deal of his time while at Playwriting Australia encouraging new talent, writers in the early stages of their careers getting their first plays produced by small independent companies. Only some of those writers will have the skills, talent and desire to write for mainstream companies such as MTC, yet Chris still thinks it is too hard for these writers to progress through the ranks and have their works produced by the major companies.
'A large part of my role at Playwriting Australia was pedagogical,' he says, 'not only educating writers but educating companies as well. I think there has been a chariness around Australian work, which became a kind of self-fulfilling prophesy: our audiences don't come to new Australian work, so why should we program it? So I got them to look at the figures again and see that our audiences are not frightened of Australian plays. They respond well to them and subscribe to them. It's important that the theatre sector take responsibility for playwrights and take an active interest in a playwright's development.'
The major cause of the reluctance towards staging new Australian work, as Chris sees it, is simply that it's untried. The new foreign plays in MTC's seasons are cherry-picked from those that have already had strong critical and audience receptions. Yet, despite this disadvantage for local work, Chris thinks companies should have more faith in their audiences.
'I understand that some sections of any audience will be suspicious of unknown works by unknown Australian writers,' he says. 'After all, they pay good money for tickets and why should they pay for something that might not be fully-formed? But an MTC season ranges a broad spectrum, and subscribers, I think, accept that perhaps some things will be a little scratchier. You know, audiences often love that work, respond to the immediacy and locality of it. For a lot of people that's why they came to the theatre in the first place. They're passionate about this art form, and accept that it's always in the process of finding its feet.'
Another problem Chris sees he must address in his new role with us is the gender disparity among produced playwrights. More plays are being written by women than men in Australia, yet plays by men receive more professional productions.
'I am perplexed by this issue,' Chris admits. 'I can absolutely see that there has been a massive failure across the industry, particularly in the mainstream end, in programming women writers. However, at Playwriting Australia we put a clear process in place to make sure this kind of institutional failure could not happen within an organisation under my watch. That worked, and it's is a matter of putting a similar process together here, so real change can happen.'
blog comments powered by

Disqus