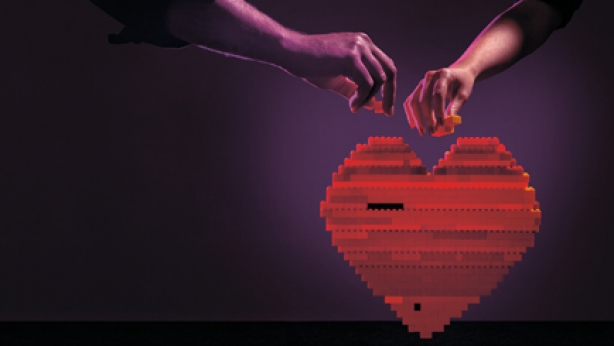 One of the challenges of designing our season brochure is creating images that capture the style of the show, if we don't yet know the full cast. Such was the case with "True Minds":. When our 2013 season brochure went to print, we knew only that we would have the comic talents of Peter Houghton directing the play – none of our leading characters had been cast. And so, this was the image that was created for the play:
Having secured our brilliant cast – Matthew McFarlane, Alex Menglet, Genevieve Morris, Adam Murphy, Nikki Shiels and Louise Siversen – and started rehearsals at MTC HQ, we thought it was high time we created another image which captured the humour and wit of Joanna Murray-Smith's script. If you're following us on Instagram, you might have noticed a series of sneak peeks this week – a taste of what was coming with the new image.
And now, without further ado, here is the final product! Hopefully this gives you a bit more of a sense of the fun that's ahead in the fourth play of our 2013 Season – hope to see you there!
"True Minds": is playing at Southbank Theatre, the Sumner from 25 April to 8 June.
blog comments powered by

Disqus