Overview
Synopsis
What of the women and girls who defy gender demarcations, who transgress the boundaries and restraints of social order and expectation?
View More
Synopsis
What of the women and girls who defy gender demarcations, who transgress the boundaries and restraints of social order and expectation?
When a girl spits, or swears, or screams, or shouts, or pulls down her pants to moon someone from a car, or she laughs too loudly, or she's too shrill, or she pulls up her t-shirt and flashes her tits, or she fights, really fights, head butts and with her fists, or she fucks too much or cuts her hair too short, and wears too much lipstick or none at all, or tells everyone she's got a dick and she's not a girl at all, all we want to do with this girl is lock her up and throw away the key. Out of control girls – angry, nasty girls – are a sight to behold. They're terrifying, electrifying, they're everything girls shouldn't be, and we hate them.
This is a work about these girls.
Their names are Billy, Bobby and Sam.
There's not a single moment when the three young women transcend their ugliness. There's no indication of a better, or in fact any, inner life. They don't believe in anything. They're mean, foul-mouthed, downtrodden, hard-bitten, utterly damaged women. They're neither salt of the earth nor sexy. They love no one and no one loves them. They believe the world is shit, that their lives are shit, that they are shit.
Please note: latecomers will not be admitted.
Post-show NEON CONVERSATION
Sunday 28 June
Here we go, women are back on the agenda!
Susie Dee & Patricia Cornelius
About Dee & Cornelius
Susie Dee (D & Associates) and Patricia Cornelius have made work together for about 30 years. Susie has directed Patricia's plays: Max, Taxi, The Berry Man and Savages. They first worked together as actors in Cornelius' Lilly and May which toured nationally and overseas. They both come from a very visceral and physical approach to theatre, which is equally rigorous and vital in the language it uses and in what it has to say about the world.
Dee & Cornelius' most recent work, Savages, won multiple awards including the 2014 Premier's Literary Award for Drama (Cornelius) and four 2013 Melbourne Green Room Awards, including Best Direction and Best Writing for Independent Theatre.
Director Susie Dee
Set & Costume Designer Marg Horwell
Lighting Designer Rachel Burke
Sound Designer Anna Liebzeit
Production/Stage Manager Bec Moore
Producer Ebony Bott
Cast Peta Brady, Sarah Ward, Nicci Wilks
Attendance Information
This production contains nudity, adult themes and powerfully offensive language. Recommended for ages 16+.
Presented by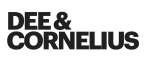 The #mtcNEON Workshops & Masterclasses are back! 👏😄 https://t.co/ml5XpTsDOG https://t.co/qcuC1fysur
Brett Sheehy announces that #mtcNEON, #MTCConnect and the Women in Theatre Program initiatives will continue in 2017.