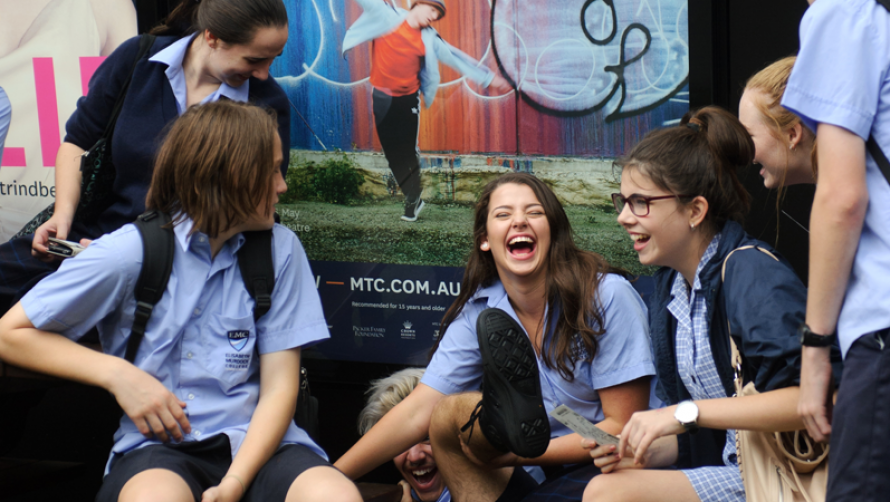 Melbourne Theatre Company's award-winning Education Program provides access to first-class productions and learning opportunities for thousands of young Victorians each year.
MTC delivers a comprehensive program that aims to broaden the experience of students, inspiring them to nurture a passion for theatre. MTC Education offers a unique learning program, including the Betty Amsden Youth Scholarship Course, Indigenous Scholarship Program, MTC Ambassadors Program, Pre-Show Talks, tailored teaching resources and workshops.
In 2018, MTC's Education production is Hungry Ghosts by Jean Tong, criss-crossing between storylines of the fate of MH370, corruption in Malaysia, and the exploration of identity. Hungry Ghosts will make its World Premiere at Southbank Theatre, The Lawler in May 2018 before going on a tour to regional Victoria and Tasmania.