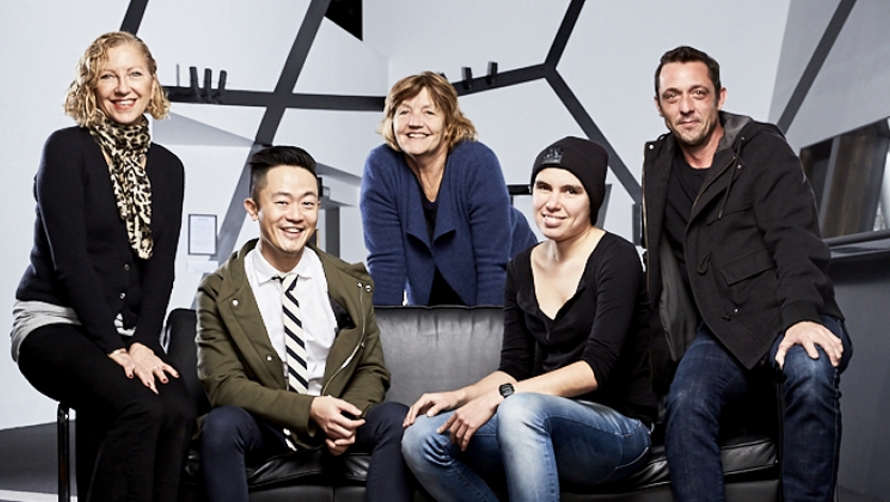 In the first year of the program, there will be seven commissioned writers and three writers-in-residence.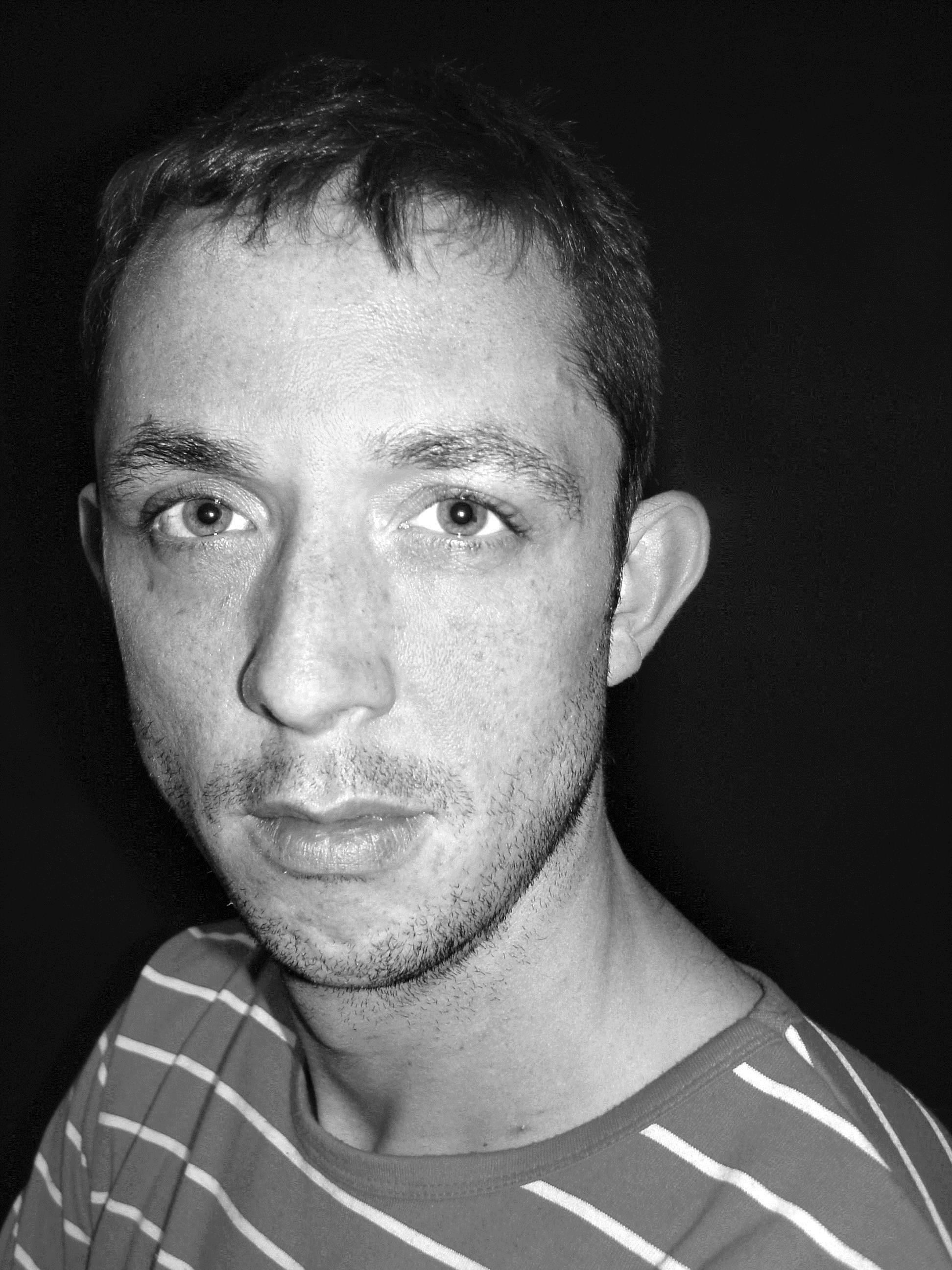 Angus Cerini is a writer, performer and director with a background in dance and the creation of works of performance that marry a physical approach with the written word. These productions have toured throughout Australia and internationally. They include solo works Filch, Fuckwit, Puppy Love, Saving Henry version 5.0, Chapters from the Pandemic and Detest (this thousand years I shall not weep).
His play Wretch won the Patrick White Playwrights' Award and Save for Crying was awarded an RE ROSS Trust Award and received the Green Room Awards for Best New Writing and Best Independent Production.
In 2014 he premiered Resplendence for MTC's NEON Festival, for which he received the Victorian Premier's Literary Award for Drama, and his play Normal.Suburban.Planetary.Meltdown premiered with Malthouse Theatre as part of their Suitcase Series. In 2015 The Bleeding Tree premiered with Griffin Theatre Company, after winning The Griffin Play Prize, and was part of Sydney Theatre Company's 2017 season. The Bleeding Tree also received a Helpmann Award, the NSW Premiers Literary Award and the AWGIE for Best Play alongside the David Williamson Prize.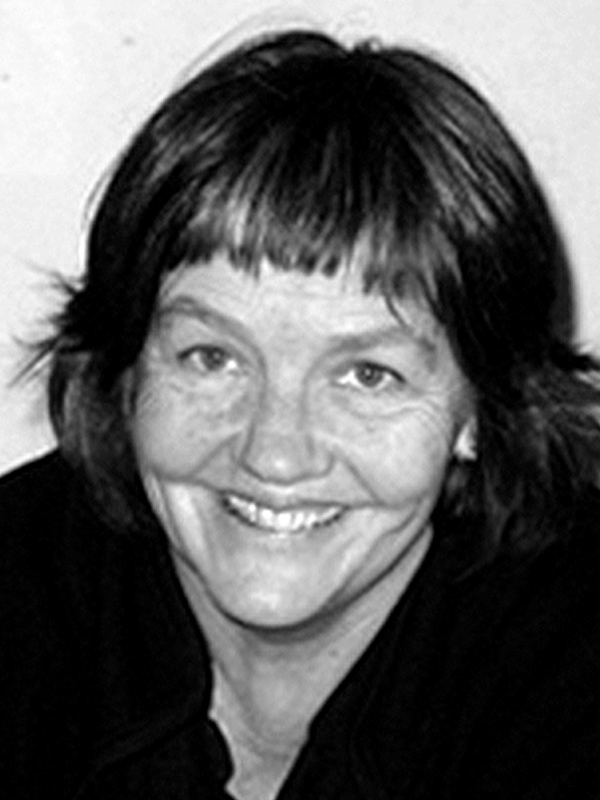 Patricia Cornelius is one of Australia's most awarded and celebrated playwrights. She is known for her confronting plays that often deal with people living on the margins of society, struggling with poverty and prejudice.
Patricia was a founding member of Melbourne Workers' Theatre and has written over 25 plays including SHIT, Savages, Slut, The Call, Good, Do Not Go Gentle…, Boy Overboard, Cunning, Love, Jack's Daughters, Opa – a sexual odyssey, Max, Platform, Lilly and May and Hog's Hairs and Leeches. Fever and Who's Afraid of the Working Class? were written in collaboration with Andrew Bovell, Melissa Reeves, Christos Tsiolkas and Irine Vela.
Patricia's many awards include a Gold AWGIE, numerous other AWGIEs, a Green Room Award, the Jill Blewett Award and the 2006 Patrick White Playwrights' Award. Her first novel, My Sister Jill, was published by Random House in 2002. She received the NSW Premier's Literary Award for Drama in 2011 and was the Patrick White fellow at Sydney Theatre Company in 2012.
Patricia co-wrote the feature film adaptation for Blessed based on the play Who's Afraid of the Working Class? and she is currently writing a screenplay with Catriona McKenzie called Stolen with the support of Screen NSW's Aurora program and Screen Australia. She also regularly works as a dramaturg and mentor to young playwrights.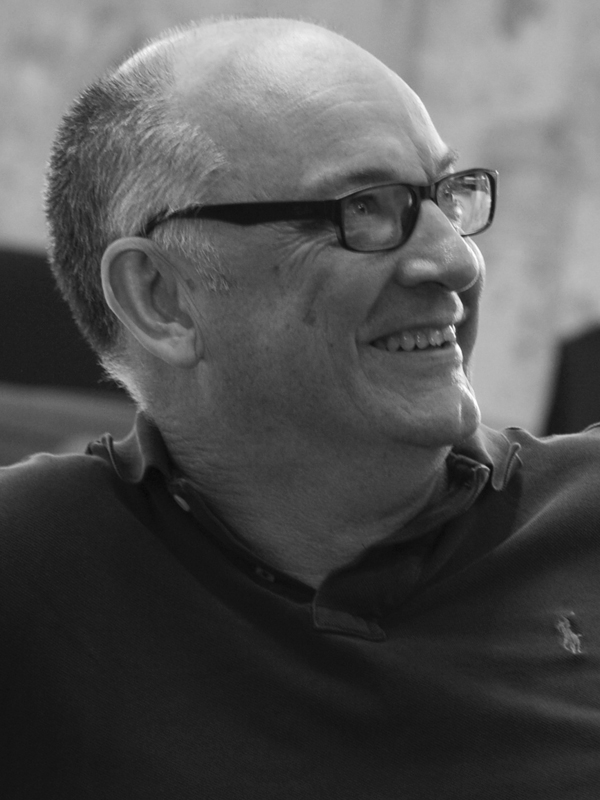 Michael Gow's plays include the Australian classic Away, The Kid, On Top of the World, Europe, Sweet Phoebe, Live Acts on Stage, 17 (for the Royal National Theatre of Great Britain), Toy Symphony and Once in Royal David's City. His plays have been performed in Poland, the Czech Republic, Vietnam, Japan and all over the US.
Michael has been Associate Director of Sydney Theatre Company and Artistic Director of the Queensland Theatre Company. He has directed for all the major Australian theatre companies as well as Opera Australia, Australian Theatre for Young People and the Lincoln Centre's New Visions New Voices programme.
Michael's awards include two NSW Premier's Literary Awards, two Sydney Theatre Critics Circle Awards and an AFI Award for writing the ABC miniseries Edens Lost. His most recent play Once in Royal David's City premiered at Belvoir in 2014. In 2015 he directed a remount of his production of The Magic Flute for Opera Australia and his translation of Mother Courage and Her Children premiered at Belvoir. 2016 saw two critically acclaimed productions touring under Michael's direction; Voyage to the Moon (for which he also wrote the libretto) with Victorian Opera / Musica Vivia and The Pearlfishers for Opera Australia.
In 2017 Away was staged as a co-production between STC and Malthouse while Once in Royal David's City will enjoy Brisbane and Perth premieres at Queensland Theatre and Black Swan State Theatre Company.
Photo by Heidrun Lohr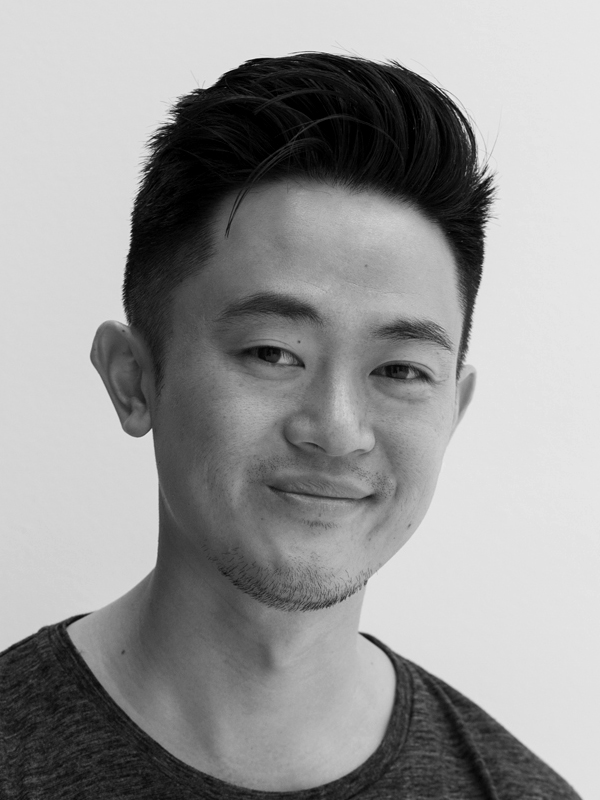 Benjamin Law is a Sydney-based journalist, columnist and screenwriter, who has completed a PhD in television writing and cultural studies. He is the author of two books, The Family Law (2010) and Gaysia: Adventures in the Queer East (2012), both of which have been nominated for Australian Book Industry Awards. Together with his sister Michelle and illustrator Oslo Davis, Benjamin has also co-authored the comedy book Shit Asian Mothers Say (2014).
The television adaptation of The Family Law, created and written by Benjamin and produced by Matchbox Pictures, screened on SBS in 2016. The pilot's online premiere gained 1.1 million views, with the season as a whole the most-watched program on SBS On Demand. The Family Law received a 2016 AACTA Award nomination for Best Television Comedy Series, and was renewed for a second season, which will air in 2017. Ben is writing on the new EndemolShine and Network Ten drama, Sisters.
Benjamin is a frequent contributor to Good Weekend (The Sydney Morning Herald/The Age), frankie and The Monthly, and has written for over 50 publications, businesses and agencies both in Australia and worldwide. He is a regular guest panellist on The Book Club on ABC and has appeared on Q&A.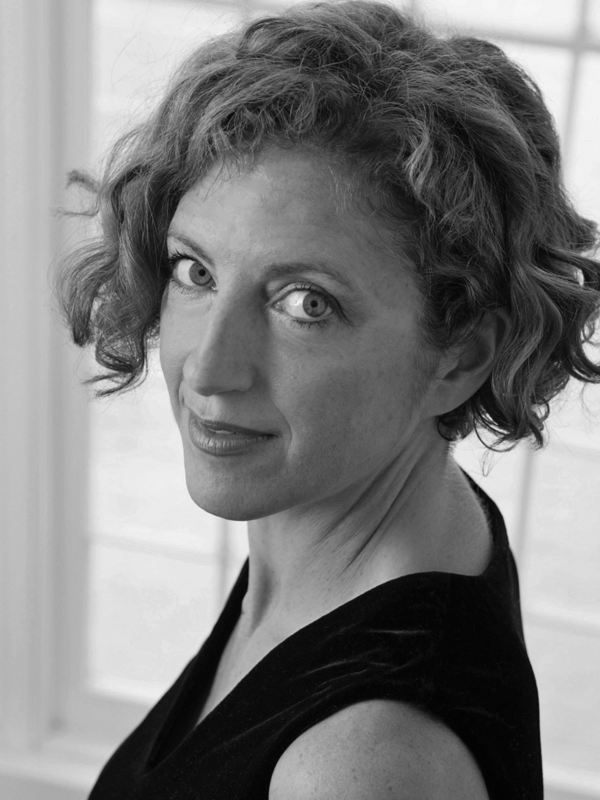 Joanna Murray-Smith is a Melbourne based playwright, novelist and screenwriter. Her works at Melbourne Theatre Company include Three Little Words, Switzerland, Pennsylvania Avenue, Songs for Nobodies, True Minds, Rockabye, The Gift, The Female of the Species and Ninety. Joanna's play Honour, written in 1995, remains her most successful work to date and has been produced in over two dozen countries. Many of her plays have appeared all over the world, including on Broadway, the West End and at the Royal National Theatre in London.
Joanna has won three Premier's Literary Awards for her dramas Honour, Nightfall and Rapture. Her 2004 play Bombshells won the Fringe Fest Award at Edinburgh Fringe Festival and the London Theatregoers Choice Award the following year.
Joanna has also published three novels: Truce, Judgement Rock and Sunnyside and two operas produced by Opera Australia: Love in the Age of Therapy (composed by Paul Grabowsky) and The Divorce (composed by Elena Kats-Chernin and aired on ABC TV last year).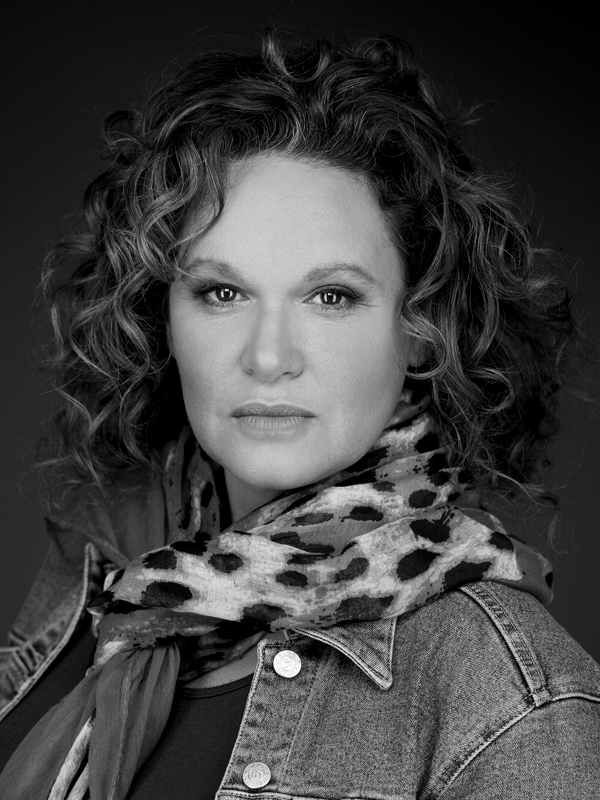 Leah Purcell is an internationally acclaimed director, writer and actor. In 2016, she was the start-up director on the hit 7 Network/Screentime series, The Secret Daughter. In 2015, Leah directed episodes of Goalpost Picture/Pukeko's Cleverman which premiered at the Berlin Film Festival, aired locally on the ABC and on the Sundance Channel in the US. She is currently directing the follow up series, Cleverman 2.
Her play, The Drover's Wife (in which she also played the title role), was a part of Belvoir Theatre's 2016 season. Leah was awarded the Victorian Premier's Literary Award for Drama and the Victorian Prize for Literature for this play.
Leah is currently developing a film based on the play and an original screenplay, Moxie Girls, with the support of Screen Australia. Leah's theatre directing credits include Brothers Wreck (Belvoir Theatre), Don't Take Your Love to Town, a play she also co-devised and starred in (Belvoir Theatre), Stolen (ACPA), Actor on a Box – Dreaming and Theatre In Practice – Stolen (Sydney Theatre Company Theatre in Education), The Story of the Miracles at Cookie's Table (QPAC), 7 Stages of Grieving (Sydney Theatre Company), Reflections: 40 Years and to the Future (ACPA/QPAC) and Howie The Rookie (Kooemba Jdarra Indigenous Performing Arts).
In 1997, Leah co-wrote Box the Pony which was the smash hit of the 1997 Festival of the Dreaming and has played to sell-out seasons at the Belvoir St Theatre, Sydney Opera House, the 1999 Edinburgh Festival and the Barbican Theatre in London. The published text of the play won the 1999 NSW Premier's Literary Award and the 2000 Queensland Premier's Literary Award for Best Play.
Leah was a script consultant on Love Child series two and three for Playmaker Media. Leah also nominated and won Logies and AACTA Awards as part of Redfern Now series one and two and Cleverman series one. She won the 2016 AWGIE for best script TV Teen Drama Ready for this which was also nominated for an international Emmy for Best Teen Drama series.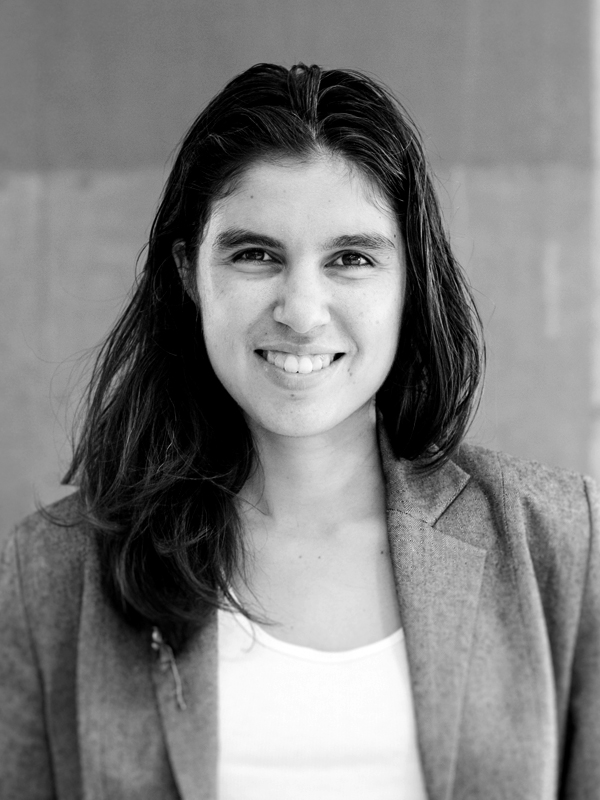 Ellen van Neerven is an award-winning Mununjali writer from South East Queensland. Her first book, Heat and Light (UQP, 2014), was the recipient of the David Unaipon Award, the Dobbie Literary Award and the NSW Premier's Literary Awards Indigenous Writers Prize. Ellen was named as a Sydney Morning Herald's Best Young Australian Novelist in 2015. Ellen's second book, a collection of poetry, Comfort Food (UQP, 2016) was shortlisted for the NSW Premier's Literary Awards Kenneth Slessor Prize and Highly Commended for the Wesley Michel Wright Prize.
Ellen's writing has appeared in publications such as Frankie Magazine, The Saturday Paper, The Griffith Review, The Lifted Brow, Meanjin and Overland. She has been invited to talk and perform her work in Canada, the US, India, Indonesia, The Philippines, and across Australia. She currently lives in Melbourne.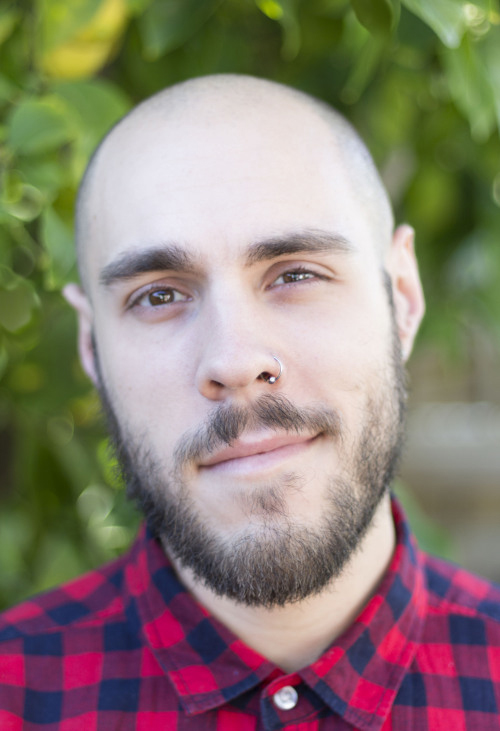 Dan Giovannoni has been writing plays for adults and children since his graduation from NIDA in 2010. Most recently his adaptation of Merciless Gods, based on the book by Christos Tsiolkas, played to critical acclaim in Melbourne and will go on to have a season at Griffin Theatre in Sydney later this year. His play Bambert's Book of Lost Stories won the Helpmann Award for Best Children's presentation in 2016 and was also nominated for Best New Australian work. His Red Stitch commission, Jurassica, played to sold out houses in 2015 and won him a Green Room Award for New Writing for the Australian Stage. He has also written for ensembles, such as with Cut Snake and The Myth Project: Twin for independent theatre company Arthur.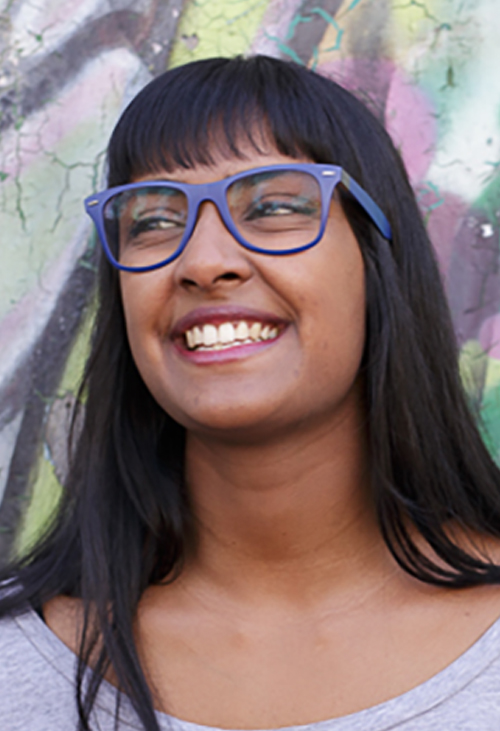 Natesha Somasundaram is an emerging writer inspired by popular culture, classical literature and a fixation with the utility of humour. Natesha was literary/dramaturg intern with Malthouse Theatre in 2015 and has previously been supported through the Playwriting Australia Lotus Playwrights Scheme. In 2017 her work Entomology was featured as part of MTC's 2017 Cybec Electric play reading series.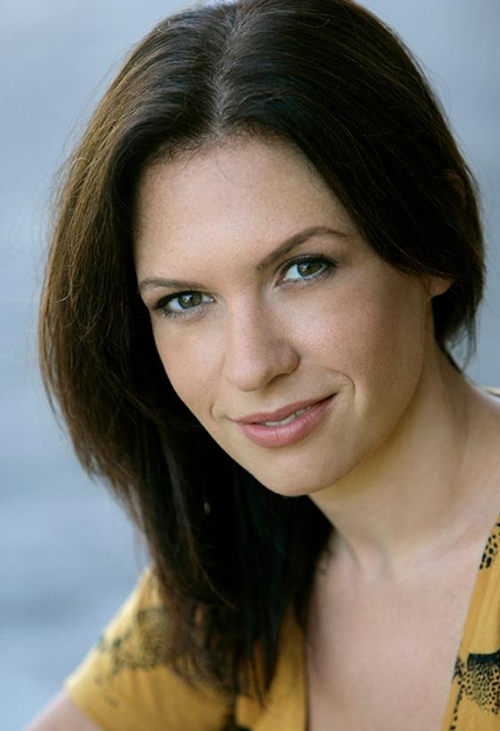 Kylie Trounson has worked as a playwright, actor and lawyer. Her work includes The Waiting Room which premiered at MTC in 2015 and was nominated for an Australian Writers Guild Award (AWGIE) for Best Play, The Man with the September Face produced at Arts Centre Melbourne in the Full Tilt Programme, Hotel and Uninvited Guests at the Melbourne Fringe Festival and The Hyacinth Project at La Mama. In 2011 her play Merman was shortlisted for the Patrick White Playwright's Award.