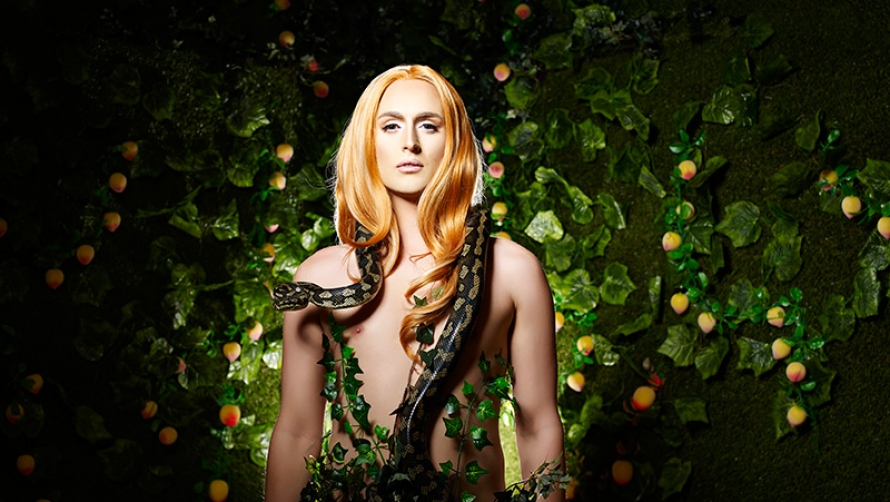 Since establishing the ground-breaking NEON initiative in 2013, MTC has supported the independent theatre sector and its artists with practical opportunities to showcase work and unique skill-advancement programs.
MTC will continue the NEON initiative in 2017, particularly focussing on artist and work development, through dedicated creative workshops for independent artists, establishing a new open-application Company in Residence program, offering touring support to pioneering local artists THE RABBLE and Sisters Grimm, while continuing to develop new works by Nicola Gunn and Daniel Schlusser – two of Australia's most innovative independent theatre practitioners.
In 2016, MTC continues its commitment to supporting and showcasing the exceptional work of Melbourne's independent artists through NEON NEXT – the evolution of MTC's Festival of Independent Theatre into an incubator for new independent works. NEON NEXT sees MTC deepen the relationships it has established with the independent sector over the past three years and shift the focus towards commissioning, developing and presenting independent works for the stage.
For NEON NEXT 2016, Sisters Grimm stage their new production, Lilith: The Jungle Girl, commissioned and presented by MTC, and Daniel Schlusser and Nicola Gunn commence work on new MTC commissions. NEON NEXT also sees MTC continue to provide a range of free professional development workshops and masterclasses for independent theatre practitioners throughout the year.
2016 sees the return of the popular free NEON workshops and boutique masterclasses for independent theatre makers and practitioners. Spaces are strictly limited, so get your application in quick!
WRITING

THE

ANTI

-

PERFECT

PLAY
It too often seems as if the only way to see your play staged is to make it perfect. Given that this is impossible, what does get produced and why? What does make a play stand-out, what might a 'good play' be and what can you do to balance ambition, talent and skill? This is a session in which to embrace all the flaws, the grit and gristle, the awkward lumps and horrors, all the stuff that makes your writing unique, remarkable, and more than likely, perfection on stage.
Friday 4 November
2.00pm-5.00pm
MTC HQ
Hosted by MTC Literary Director Chris Mead with guest playwrights
STORMING

AN

IDEA
Critically acclaimed artists THE RABBLE works with participants to develop their own performance ideas and methodologies. Encouraging a diverse range of practitioners to participate –playwrights, sound artists, poets, directors, video artists, dancers etc. The workshop introduces artists to a range of techniques for creating and devising for performance including THE RABBLE's own compositional methodology and offers participants a chance to get feedback and to develop their own idea for performance.
Saturday 5 November 2016
10.00am-5.00pm
MTC HQ
Hosted by THE RABBLE
DIRECTING

MASTERCLASS
Hosted by MTC's newly appointed Associated Directors, this masterclass will offer two different perspectives on the craft of directing text based theatre from play selection and conceptualisation to working with actors on the floor.
Wednesday 9 November 2016
1.00pm-5.00pm
MTC HQ
Hosted by MTC Associate Directors Dean Bryant and Sarah Goodes
FOR

THE

INDEPENDENT

PRODUCER
Independent Producer Nina Bonacci (Sisters Grimm, One step at a time like this, Angus Cerini/Doubletap) will unpack the role of the Producer and provide insights and advice on how to build your team, sourcing venues & rehearsal spaces, budgeting, timelines and useful documents.
Friday 11 November 2016
4.00pm-6.00pm
MTC HQ
Hosted by Nina Bonacci
GRANT

WRITING

TOOLKIT
Get grounded in grants, an interactive workshop on the art of applications – mistakes not to make and easy ways to excel. Plus pro tips on making the most of the process.
Wednesday 16 November 2016
10.00am-1.00pm
MTC HQ
Hosted by Kerrii Cavanagh
HOW

TO

PARTICIPATE
Spaces are limited for these sessions and participation is by expression of interest only.
To be considered, please email neon@mtc.com.au by 5pm Monday 3 October 2016 with the following information:

Your name
Your contact details
The session you would like to participate in
A short bio or a couple of sentences about yourself
Why you would like to participate & what you hope to gain from the selected session
Let us know if you have any access needs
If you interested in more than one workshop, please send a separate email for each workshop.