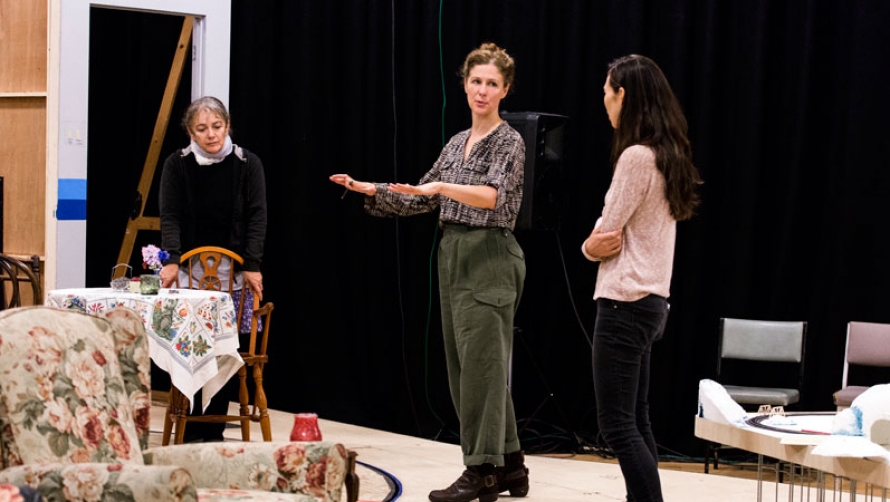 MTC & CAAP Acting Workshop
Contemporary Asian Australian Performance (CAAP) & Melbourne Theatre Company are seeking expressions of interest from members of the Asian Australian performance community wishing to participate in a free 4-day Acting Workshop facilitated by MTC Associate Director Sarah Goodes. Previous acting experience is NOT required.
The workshop will be a collaborative process, exploring script breakdown, improvisation and scene work. Please bring in a play, or scene from a play, that you are interested in working on.
Successful applicants will be invited to attend the workshop taking place at Melbourne Theatre Company from Monday 22 May to Thursday 25 May.
Workshop Details
Dates: Monday 22 May – Thursday 25 May
Workshop Hours: 10.00am – 6.00pm
Venue: MTC HQ (252 Sturt Street, Southbank VIC 3006)
Submissions close 5.00pm on Friday 28 April
Please note: Participation in the workshop is unpaid.
To submit an EOI please email caapworkshop@mtc.com.au with the following details:
1. Name
2. Contact details
3. Your cultural background
4. Your age
5. Languages spoken
6. A brief summary of any acting experience, if any (100 words max)
7. Why you would like to participate & what you hope to gain from the session (150 words max)
8. Any access needs you may have
(Don't forget to include a headshot with your application.)
If you have any questions, you can contact MTC on caapworkshop@mtc.com.au or Contemporary Asian Australian Performance on admin@caap.org.au